Halloween is right around the corner and what better way to get in the spooky spirit than by carving yourself a pumpkin? We decided to do just that and, well, the end result wasn't EXACTLY what we were going for..
It seems this Halloween we're full of spooky fails. Maybe we'll save the Halloween wins for the professionals next year instead…
Before things got heated we skipped along to the local supermarket and picked ourselves up a nice hefty pumpkin. Looks beautiful, right?
We couldn't wait to get stuck in. And duh, of course we were going to carve something Harry Potter related – we're obsessed.
---
Have you seen this insane Harry Potter lipart?! It's the stuff of magic.
---
After scrolling through Pinterest for a while we finally decided on what we were going to carve: Daniel Radcliffe's face. And that, ladies and gents, was our first mistake.
We know, we know it looks complicated and way beyond our talents but we were feeling kinda confident about this whole arts and crafts project, okay? And we 100% overestimated ourselves because 10 minutes later we'd started drawing the design on and then realised we'd gone wrong in epic proportions:
Yeah, you don't need words to see how magnificently wrong this was going. We're sorry DanRad for this blasphemous monstrosity.
We decided to turn it down a notch and go for a classic, more minimalist design next. Surely this couldn't go wrong too? Oh how deluded we were….
Looks pretty straight forward now, right? Nope. Not even in the slightest. Apparently our limited pumpkin carvings skills were about to become absolutely abysmal.
We managed to cut the top off pretty well and gut the pumpkin of its seeds and general grossness, but when it came time to cut out the glasses we went from "okay this is going to fine" to "please take mercy on me God" within about five seconds.
Yep, we obviously don't have any more than five brain cells because this thing fell apart almost immediately. Unfortunately we didn't have a Hermione around to reparo our mess back together.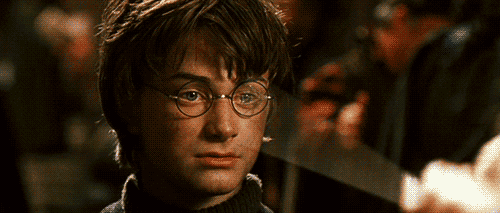 What happened next? Ngl we cried a bit. Then we hacked our pumpkin apart in anger. Then we cried some more.
And cried even harder when our friend unveiled their own Peter Pan inspired pumpkin creation. Just LOOK at how awesome this one is *cue weeping*
So after this mess, you can probably understand why we won't be going near another pumpkin any time soon. Seriously – we're staying clear.
Have you mastered any Halloween-y crafts this October? Let us know in the comments what you've been creating.