Christmas jumpers are a must once December hits. It's been a few years now since these cringey knits came back into fashion, and we love it – really, we were just looking for an excuse to wear some obnoxiously Christmassy without wrapping ourselves up into tinsel and fairy lights.
Celebs are apparently fond of these jumpers too (just encouraging the widespread sale of these embarrassing things), so here's a few of our favourites. Hopefully they'll inspire you to get your festive garb on.
6. Ariana Grande makes what should be a chunky, dorky jumper into something totally adorable and comfy looking. Why can't we look like this when we're slobbing about in our over-sized knits?
5. Looking unusually cute, Miley Cyrus totally rocks this baggy jumper and shirt combo. 
4. Christmas intensifies by 4: The Vamps are looking super cute on the cover of the new Christmas version of their debut album. Which jumper's your favourite though?!
3. Jedward looking especially gleeful during the holiday season. 
2. This cheeky chappy seems to be all smile in his festive knit.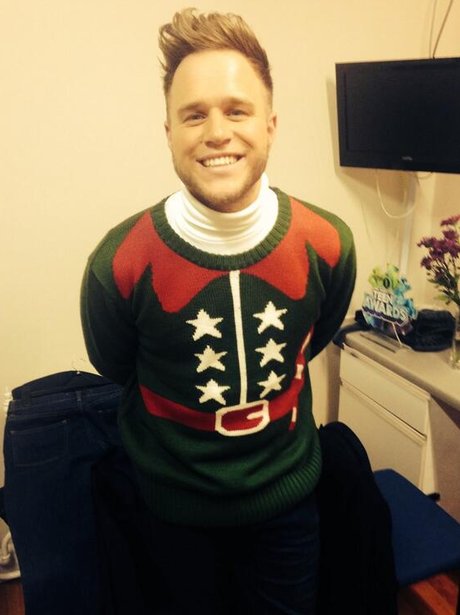 1. Hazza from 1D gets his elf on in this super cute green jumper. But – gasp! Is it the same as 1/2 of Jedward? Awkwaaard. The real question here is: who wore it better?