After a long, hard day of Pokemon hunting, there's nothing better than relaxing in a hot bath. But while you're enjoying said bath, you probably won't be able to check your phone for that nearby Ponyta.
This can lead to a serious conundrum – do you give your weary legs a long soak and risk missing out, or do you take a quick shower and get back to what you love doing most?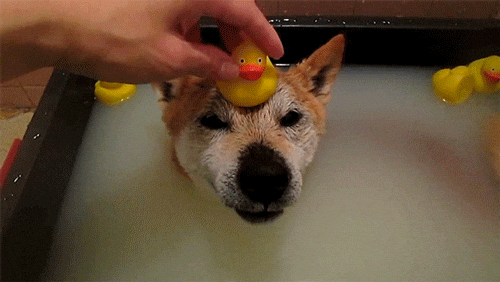 Well, thanks to Etsy seller CreatedByRebeccaLynn, you no longer have to choose between the two. That's because she's made actual Pokemon GO bath bombs, and they are INSANE.
Created to look exactly like Pokemon eggs, these ridiculously cute bath bombs fizz away when placed in water, and will eventually 'hatch' your very own Pokemon.
These wonderful little creations are made with natural grapeseed oil and shea butter 'to leave your skin soft and glowing', with added epsom to 'soothe achy muscles and joints'; making them perfect for the post-10k egg-hatching soak.
And if eggs don't float your boat, you needn't worry, as Rebecca also makes her very own bath bomb Pokeballs.
The Pokemon in each bath bomb are kept secret until the final reveal, so you get all the suspense of the real game.
You're dying to try one, aren't you?
The bath bombs have already had some amazing reviews on Etsy, with one saying, 'Super adorable and smelt absolutely fantastic'.
If you want to get your very own bath time Pokemon fix, head to the CreatedByRebeccaLynn Etsy store. Due to such high demand you'll have to wait until the start of September, but let us assure you, the wait will be FULLY worth it. We can't wait to get our hands on some!
Are you as excited about these as we are? Tweet us your thoughts @maximumpop.