We all know it's 'Pretty Little Liars' when we hear the iconic "Got a secret, can you keep it…" lyrics chime off our computer screens or TVs, but according to a certain PLL cast member, we may be seeing (or hearing) things differently this season.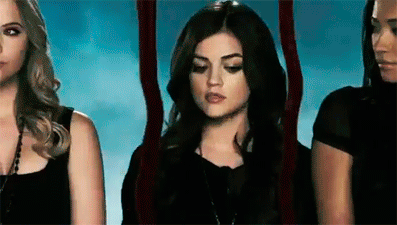 Marlene King is not quite a PLL cast member, she's actually the shows executive producer. With the second instalment of Season 6 about to premiere in January, isn't it a little late to make such a big change? Guess not.
Wait…it seems as if there are FIVE girls in this picture. The other blonde is our girl Sasha Pieterse, or better known as Alison Dilaurentis. This must mean that Ally is once and for all out of the casket, and up fighting 'A' with the other girls! It seems as if they're all in black, so who's funeral is it now? We will just have to wait and see!
What do you think about this big PLL change? Like it? Hate it? Let us know on Twitter at @maximumpop