There's a new 'Pitch Perfect 2' trailer and it's a-aca-amazing!! The Barden Bellas gang are back, more sassy and more competitive than ever!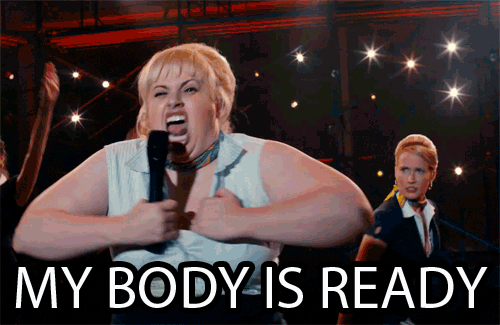 The new trailer features the Bellas going to an international competition, get ready for sassy Bellas, bitchy competitors, lots of tunes and a new take on 'Cups (When I'm Gone)'

Are you acs-excited to see the Bellas take the stage again in Pitch Perfect 2?
Pitch Perfect 2 is directed by Elizabeth Banks (star of Pitch Perfect, making her feature directorial debut) and written by Kay Cannon (Pitch Perfect, "30 Rock," "New Girl") This time the Barden Bellas (Anna Kendrick, Rebel Wilson, Brittany Snow and more joined by new faces like Hailee Steinfeld) are competing in the World Championships of A Capella, an event that only happens every four years, and no America team has ever won. Skylar Astin, Ben Platt, Adam DeVine and even Anna Camp from the first film are back too, with some new groups taking the stage.
'Pitch Perfect 2? hits UK cinemas on May 15.