Calling all YA Lit fans: 'City of Fae' is one book you really need to get your digital hands on. With faeries living amongst humans, a sultry forbidden romance, and an adventure across London town, Pippa DaCosta's new YA fantasy is something we knew we had to get reading.
Honestly, just check out the blurb and try to tell us that it doesn't sound even a little bit tempting (or a lot):
From the moment Alina touches London's hottest fae superstar, breaking one of the laws founded to protect all of her kind, her fate – and the fae – close in.
Below ground, the fae High Queen plots to claim the city as her own and places her pawns, ready for the battle to come. A battle she cannot lose, but for one small problem – Alina. There are four ancient keepers powerful enough to keep the queen in her prison. Three are dead. One remains … And to fight back, Alina risks sacrificing everything she has come to love.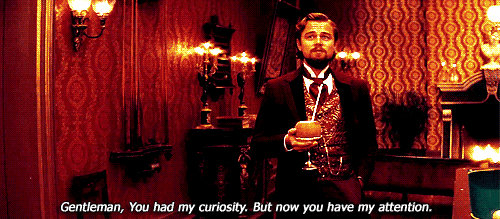 Here at MP!, we got to chat with Pippa DaCosta about all things lit, and a little extra.
1) Please list some of your favourite children's books and authors? Why are they your favourite?
Rohld Dahl was always one of my favourite authors as a child. I distinctly remember the illustrations from The BFG, even today. 
2) Who or what was your biggest influence in deciding to become a writer?
I can't really place any single person or event. For as long as I can remember, as far back as my pre-teens, I've written stories. It's not something I choose to do, it's more something I must do in order to stay sane!
3) What inspired you to write your latest book?
I've had a fae story simmering away at the back of my mind for years and always knew I would write about the fae sooner rather than later. It was during a trip to London (at the World Sci-Fi & Fantasy Convention), while travelling on the tube, that the idea really solidified. I remember precisely the moment the story was born: on the Underground, in that nowhere space between stops, where the windows are black, and the train charges into the dark… That's where the fae in my story were born.
4) Tell us a wonderfully odd fact about you.
I once belly-danced, in all the bells & whistles, whilst on a Nile cruise. I'm hoping no evidence exists. 
5) What did you want to be when you grew up? (Or what do you still dream of?
An astronaut, marine biologist, fighter pilot, stock-car driver, and a journalist. Basically, all of the above. As an author, I get to be all of those things, and more!
6) If you could write anywhere in the world, where would it be?
On a beach in the Caribbean, with the golden sands between my toes, palm trees swaying, and the azure waters lapping at the shore nearby.
7) Is there a song that you think of in particular with this book?
Fall Out Boy, 'Centuries'. I have this on a loop as I write, especially if it's a scene with Reign.
8) Do you have a favourite book that you discovered as an eBook?
Gosh, there are so many! My most recent favourite is Throne of Glass by Sarah J Maas. I'd had it on my 'to read' list for ages, and recently took the plunge. I adored the cover, and fell right into the world. What a fantastic story. I'm now reading the sequel.
9) What is your favourite thing about eBooks and digital publishing?
Ebooks in particular make reading so accessible. Someone mentions a good book they've recently read? You can search for it right there and then on your phone, add it to your 'to-read' shelf on Goodreads or immediately purchase and download it, all in the space of a few minutes.
Ebooks are portable (especially with reading apps). If you find yourself with a spare five minutes, and that story you've been reading keeps whispering in you ear, you can dive right back in at any time. Digital publishing allows the industry cogs to turn at a much faster rate, bringing new talent into the light, and enables publishers to react to new trends as they happen.
10) Kindle, Nook, or other?
Kindle App. It goes everywhere with me (by way of my iPhone) and makes it so much easier to dip in and out of a story at any given moment.