Remember Petite Meller, whose brilliant debut single 'Baby Love' reached the Top 40 back in July? Well, she's back with a brand new single named 'Barbaric' and, after Radio 1 have named it the "hottest record in the world", we've made it today's Alarm Pop. Huzzah!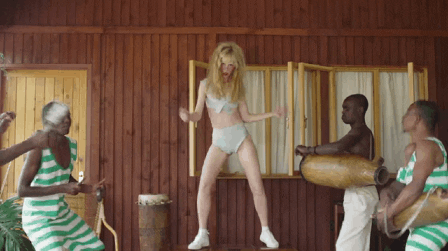 'Barbaric' is described as "an uninhibited, joyful exuberance; infectious pop song in which dizzy drum beats collide with the sounds of…seventies disco and jazz." So there's a lot going on then?
"Barbaric is about the wish to be uncivilised, to un-supersede your wild desires. We are all Barbaric. Don't try to make us normal," Petite says of the track.
As well as the single, it's also been announced that Miss Meller will play her biggest London show to date at Heaven next month. Her live shows have previously been described as "pure joy" by The Times so we think you'll definitely be wanting a ticket to this gig.
'Barbaric' is available to buy now. Tickets for Petite Meller's Heaven gig are also available now.