Okay so we feel that Britney in her teens, her 'Oops I Did It Again' period,  would have slotted straight in to becoming the fifth member of Little Mix.
However it appears that Britney may already be a member of Little Mix, in disguise as Miss Perrie Edwards…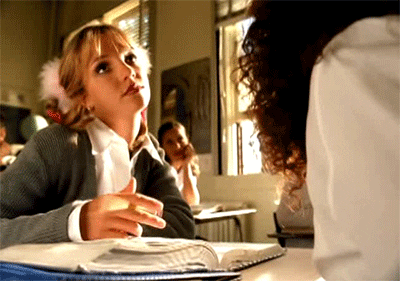 During some downtime on Little Mix's LA set shooting 'Love Me Like You' our blonde bombshell Perrie appears to have channelled her inner Britney by recreating the 'Baby One More Time' video.
It's so good, we don't know if we can't handle it.
Is it Perrie Edwards or Britney Spears? We can't even tell.