Have you heard American rapper Silentó's debut song 'Watch Me?' Chances are you have, as it's already certified gold in the States and hit number 3 on the Billboard Hot 100—but the One Direction boys were not so lucky.
The Make A Wish foundation helped a young boy named Gavin and his sister Hannah meet Harry, Louis, Liam, and Niall backstage before their concert in Kansas City, Missouri.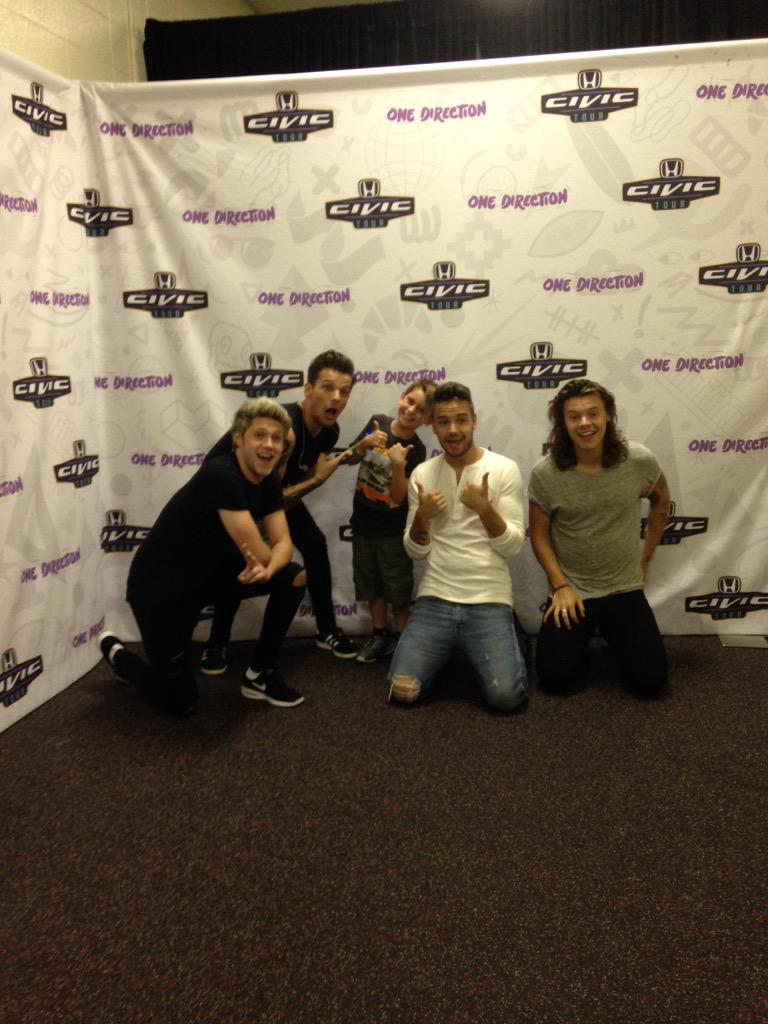 Gavin, who must love Silentó's song because he had perfected the dance moves, asked everyone to do the 'Whip' and 'Nae Nae' with him. Now, One Direction always claimed they were not your typical boyband because they did not do choreographed dances. And we think know why.
The boys and us doing The Whip backstage! Harry thought Nae Nae was mayonnaise pic.twitter.com/W8y5yq51kq

— Hannah/IT HAPPENED (@itsjusthannah_) July 29, 2015
Poor Harry took a little bit longer to figure out the dance, and his top concern was that he didn't like mayonnaise. Liam set him straight.
After some practice, it got a little better. A little.
Sweet Gavin definitely made an amazing memory with the four boys, even inspiring Niall to tweet about him.
We don't think we'll see the One Direction boys doing any choreographed dance moves on stage anytime soon (thank god), but we hope DJ Payno's remix of Harry Styles' smash hit 'Nips And Mayonnaise' makes it onto the fifth album.