IT'S SHOW TIME!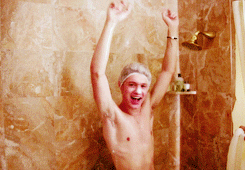 One Direction are going to appear on The Late Late Night Show! THIS IS GOING TO BE EPIC!
According to People exclusive, the lads will join James Corden on May 14.

"We're all so excited to be appearing on The Late Late Show with James Corden. James is one of our best mates and we're so proud of the massive success his show is having in America," says Liam to People. With Harry, Louis and Liam already in LA, we're waiting for Niall to join the OT3 and appear on the show.
"We are currently working on a few surprises with James and his team that we hope our fans will enjoy," he teased. "It's going to be a great night!" Liam added.
James, please, squish them in Harry's convertible Mercedes and make them 'carpool karaoke'. Thank you.