As we were all preparing ourselves for One Direction's final performance before their hiatus to be at the Triple Ho Show on December 2 in San Jose, California, we got the shock of our lives this morning.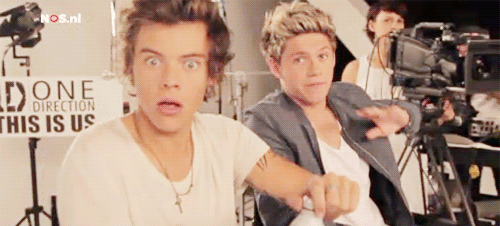 Rumors are spreading like wildfire that Louis, Liam, Harry, and Niall may make an appearance together in 2016 after all–at the most-watched U.S. televised event of the year.
That's right, we're talking about the Super Bowl.
According to the Mirror, "Bruno [Mars] was first linked to the coveted spot, but now it's been claimed that 1D could use the moment to say goodbye to fans before their break." We'll have a few boxes of tissues next to our chips and dip ready.
They do look awfully good in football paraphernalia, though, don't they?
Nothing's been confirmed yet, but we've got our fingers crossed that we'll be seeing One Direction on the halftime stage Sunday, February 7, 2016 at Levi's Stadium in Santa Clara, California.