We all know what 'No Control' is about and after singing it tonight, it seems the boys are bringing us the FULL experience.
Actually, we're not sure how that sex doll got up on stage. Are fans allowed to bring those in? Do they need an extra ticket for it? These are the hard hitting questions.
https://twitter.com/niallersluke/status/609987046430666752
Another question; why is Harry dancing with the sex doll on stage and not Louis?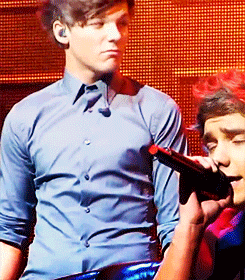 Nothing quite adds up but we're here for the ride.