We hate to admit it, but despite having the utmost confidence in Harry, Louis, Niall, and Liam, we all feared the worst when Zayn bowed out of One Direction. The loss of a key member has been the kiss of death for many a band. But not this time.
Since Zayn left, One Direction has tightened ranks and only grown stronger.
Today's news about action/1D got us thinking about all the great things the boys have been a part of as a foursome so far.
1. Continuing on their world tour without so much as a hiccup (okay, maybe a few flubbed lines), and adding in new songs from 'Four'.
2. Niall's personal initiative to help increase attendance at golf and tennis events. (It would be more effective if he'd stop hooking shots into the crowd, but we're not critics.)
3. Liam's involvement in the charity Trekstock. And an extra thanks to Liam for this one, because it meant getting to see three of the boys in Gatsby-style formalwear.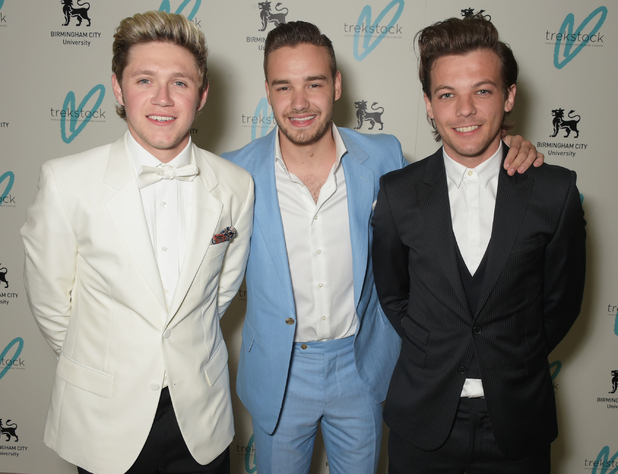 4. The release of a new, more mature fragrance, along with a fantastic video for it.
5. They proved to us that they're feeling closer than ever, frequently being spotted hanging out together during their free time.
6. The fan-initiated Project No Control, which got the song global recognition, showed just how powerful the fandom can be—and we hope that same level of intensity will help action/1D grow to be a huge force.
7. Harry's support of the United States' Supreme Court legalizing gay marriage in the country.
8. And last but certainly not least—writing their fifth album in all their spare time between touring the world, launching a fragrance, helping charities, attending sporting events, and supporting their fans.
These boys are absolutely unstoppable, living proof that what doesn't kill you makes you stronger, and they don't seem to be planning on slowing down anytime soon. We can't wait to see what's next.