One Direction fans have had a tough time as of late but the boys are bringing it back for the fans as they reveal they are "100% committed to staying in the band."
That's the news we have all we waiting for, we couldn't possible imagine a life without the boys, and we sure as hell aren't ready to be taking down our 1D posters from our walls anytime soon.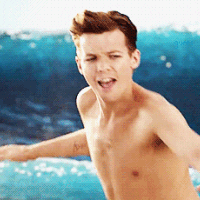 Tommo spoke to the sun about getting started on their fifth album and how appreciative he was of the fans support.
"All four of us are 100% committed to staying in One Direction and we want to thank the fans for being so incredible during this time."
You're welcome, it's all for you Louis.