Have no fear, Zoella is here! Our fave beauty guru/lifestyle vlogger/all-round megababe is back at her bookish ways, and we really couldn't be more excited. What a babeoid.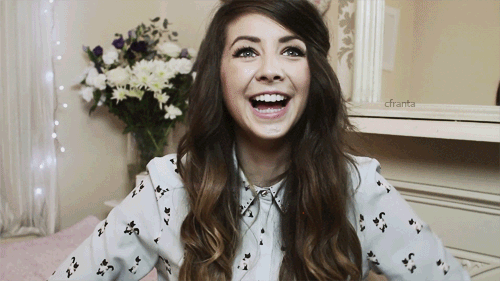 This week saw #ZoellaBookClub pick and MP! fave 'Everything, Everything' making waves across the Twittersphere when it's very first movie-adaptation trailer was released, and even Zoella herself can't wait to see it on the big screen. 
Can't wait to see this! Absolutely loved the book by @NicolaYoon https://t.co/IrbYY0qqRU

— Zoë (@Zoella) February 15, 2017
---
SOAPELLA: Is Zoella ditching YouTube to become a soap star right under our noses?
BREAKING: Zoella is getting bashed for her bookclub… AGAIN
---
Not quite sure what the film entails? Here's a quick round-up:
Maddie is a seventeen year old girl whose whole life gets flipped on its head when the hot AF boy next door strolls into her life. Trapped in a bubble, she can never step foot outside – if she does, she risks everything.
Mix together one part beautiful writing to two parts true love, with a sprinkling of all things nice, and you get a concoction even better than Professor Utonium's.
We're addicted to it, your friends are addicted to it, even your fave YouTuber is addicted to it!
"I just couldn't put this down, it was a complete page-turner" – Zoella
Watch the trailer in full here:
Love it as much as we do? Maybe these other Zoella-faves will take your fancy too. This gal has the BEST taste in films,YAS.
1. 'Love, Rosie'
https://twitter.com/KatiePTX_Harris/status/750080572509356032
This one's the cutest.
2. 'Sleepless in Seattle'
https://twitter.com/Zoella/status/812035206161035264
What a classic.
Although apparently Alfie doesn't approve…
https://twitter.com/Zoella/status/812041463928393729
3. 'Not Another Teen Movie'
https://twitter.com/zoella/status/825477639884402688
Naughty Zoella.
4. 'Hocus Pocus'
Time to crash out and watch Hocus Pocus 👻 pic.twitter.com/tiioQrzUhi

— Zoe Sugg (@ZoeSugg) October 31, 2016
Zoe literally does not stop talking about this movie.
5. 'Elf'
Thanks for all your lovely tweets! Im now celebrating by forcing @PointlessBlog to watch elf with me 🎄

— Zoe Sugg (@ZoeSugg) August 14, 2016
Well, this wouldn't be a list of Zoella's fave films if it didn't have a Christmas feature now, would it?*
*Yeah we don't actually care it's February.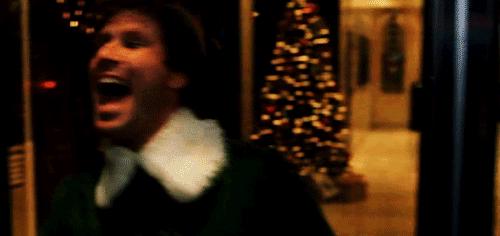 Will you be skipping to the cinema as fast as we will when 'Everything, Everything' hits screens? Let us know in the comments!