Well, we weren't expecting this. Remember this little face?
Noah Cyrus began her journey of stardom on 'Doc' aged three before following in the footsteps of her big sister, Miley, on 'Hannah Montana'.  She voiced the English version of 'Ponyo' and she's already an active supporter of PETA.  This girl's definitely one to watch.
What is it with these stars and making us feel old though? First Sophia Grace and now Noah! Didn't they learn anything from Avril Lavigne?
Sigh…
But, you've seriously got to hear it. Noah's song, 'Make Me (Cry)' featuring Labrinth is really, really good. And surprisingly edgy.
https://www.youtube.com/watch?v=TJeiPOxN85Y
We don't want to compare her to big sister Miley too much, but it's kind of like she's skipped forward about eight years and has just released her version of 'Bangerz'. I guess we'll just have to wait and see whether Noah will leave the nudity and hammer licking to Miley!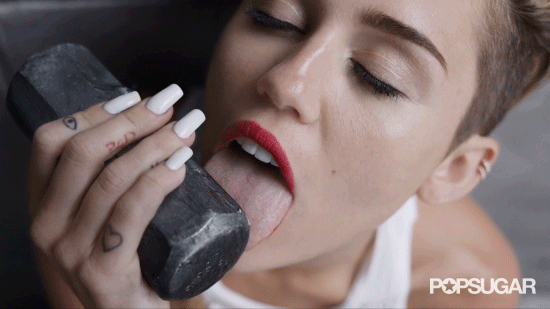 One thing we'd love see now is a Miley/Noah collab. Who's with us?
What do you think? Are you a fan of Noah's edgy sound? Let us know in the comments below!