'Night Owls' reads like a series of artsy snapshots or a Pinterest board you can't get off: hot rockabilly boys, gold spray-paint, a girl with black braids and a thing for dead bodies.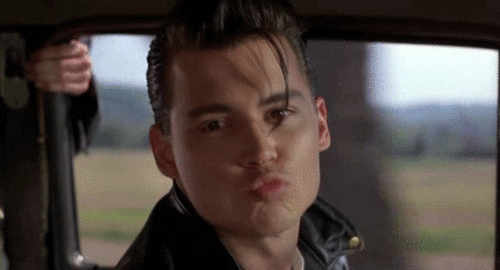 Meeting Jack on the Owl – San Francisco's night bus – turns Beatrix's world upside down. Jack is charming, wildly attractive …and possibly one of San Francisco's most notorious graffiti artists. On midnight rides and city rooftops, Beatrix begins to see who this enigmatic boy really is. But Jack is hiding much more – and can she uncover the truth that leaves him so wounded? A unique and profoundly moving novel, Night Owls will linger in your memory long after the final page.
To get you in the mood for this page-turning debut novel, we thought we'd let you read some of our favourite lines from 'Night Owls'. Let us know which lines you thought were best over at @maximumpopbooks.
"Feeling alive is always worth the risk." 
"Feeling alive is merely a rush of adrenaline."
"A strange heat sparked inside my chest and spread over my skin. It must've been contagious, because two pink spots stained his cheeks, and I'd never seen a boy like him blush."
"He was all retro and rockabilly and cool. If James Dean and David Beckham had a baby, it would be Jack."
"He was kissing me like we were both on fire and he was trying to put the flames out, and I kissed him back like an arsonist with a pocketful of matches."
"I was high on adrenaline and in love. I felt invincible. Like the entire city belonged to us. Every fog-ringed streetlight, every neon sign, every jagged crack in the sidewalk. All ours."
"Truth is action, not words."
Get your copy of 'Night Owls' NOW for £5.99
More bookish articles?