Rockabilly boys with James Dean good looks; San Francisco nights.; gold-spray paint; dead bodies; art and love and finding out who you are – 'Night Owls' seems to have everything a YA fan might want.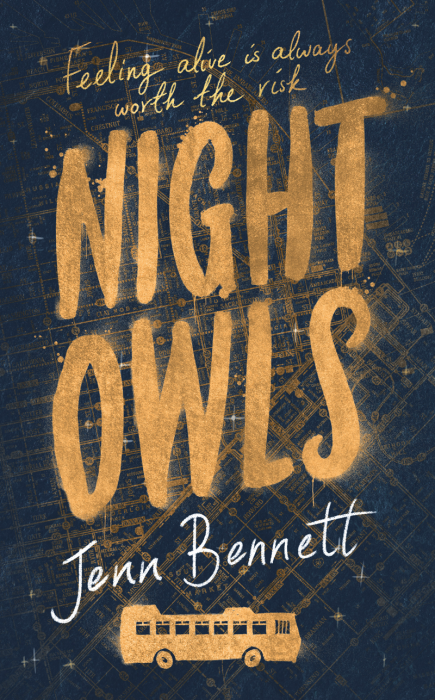 "Meeting Jack on the Owl – San Francisco's night bus – turns Beatrix's world upside down. Jack is charming, wildly attractive …and possibly one of San Francisco's most notorious graffiti artists. On midnight rides and city rooftops, Beatrix begins to see who this enigmatic boy really is. But Jack is hiding much more – and can she uncover the truth that leaves him so wounded? A unique and profoundly moving novel, Night Owls will linger in your memory long after the final page."
Can't wait until August to get your hands on this cool, artsy read? Then, look no further. You can get an exclusive extract on Amazon tomorrow, at least 3 weeks before the full novel goes on sale.
'Earth to Beatrix: This was the night bus, not a Journey song. Two strangers were not on a midnight train going anywhere. I was going home, and he was probably going to knock over a liquor store.'
Click here to pre-order 'Bloom' right now. 
Buy 'Night Owls' NOW for £5.99
More bookish articles?