Our 13-year-old selves are broken hearted right now. Nick Jonas has revealed that he has regrets about his Jonas Brothers days. Say it ain't so!
In his exclusive documentary for Tidal, Nick made the comments, saying:  "It comes with layers of complication. I don't know how else to put it. I feel, among friends, uncomfortable speaking about it. It makes me feel like I'm complaining."
"Towards the end, there was just so much bias towards the brothers and the band," he continued. "It's funny, it was meant to happen that it ended, but there were probably some family issues that needed to be sorted out… At some point, I need to be able to look at it with a positive angle because it does suck that my 13 to 20-year-old years come with a lot of regret, almost, in a way."
First Zac Efron says he regrets 'High School Musical' and now the Jo Bros regret being in the Jo Bros?! Our childhood is turning out to be one big fat lie.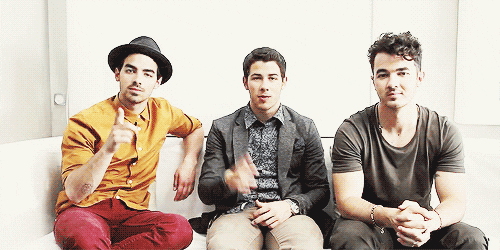 Are you as heartbroken as we are? Tweet us your thoughts @maximumpop while we go sob into our pillows as we listen to 'Lines, Vines and Trying Times'.