If you're anything like us you've had Nick Brewer's 'Talk To Me' stuck in your head for around 2 solid weeks, don't worry, we feel you. We caught up with the lovely chap himself to chat all things from TOWIE (yes really) and his old man driving.
It looks like you've been pretty busy on social media and people have been raving about your track including Amy Childs – Essex's very own! Yeah, that was funny! Erm, The Only Way Is Essex is a guilty pleasure of mine. It was funny I told my sister and she was quite impressed by that.
Seen as it's a guilty pleasure, if you found out it was being played on TOWIE would it no longer be a guilty pleasure? Would you be all for it?
I'd probably play it like oh you know I heard my track was played on TOWIE and really truly I would've been locked in anyway
just pretend you didn't know.
Haha so you're quite good with social media, do you find that's important with what you do now? Yeah definitely I think it was a thing I had to work on just because I'm actually the type of person who like wants to share my thoughts out. My music's quite personal that was kind of always the way I did it, the idea of sharing my thoughts with strangers wasn't one I really warmed to. But realising that these people aren't just strangers that follow me, these are people who are interested in me and my music. I like to let them know what I'm up to for those that care! I've realised it's certainly important and it's a great way for people to get to know me as well as the music.
When people who have a large following on Twitter say something about you like Amy it can be a great thing for emerging artists Exactly it's like, it's really nice of someone like Amy Childs to do that just because at the end of the day she doesn't have to, like you can hear a song you like and you don't need to tweet about it! So for her to do that, I think she's got a million followers or something, so for her to kind of retweet what I've put and say she likes the song is very kind, because yeah like it opens the song and the video up to a load of people who have never heard it before. It can be a really powerful tool and it's erm it's good when you come across people who wanna support you and I always try and support other people as well. I haven't quite got a million followers though *laughs*

It takes time Yeah exactly and I always think if there's something I like be it a song, be it a book or a TV show or whatever then sharing about it can only, it might interest my followers and help benefit someone else.

Recently saw on your Facebook page that you were filming something when will it be revealed? I'm not allowed to say anything about that! It's very secretive I'm afraid.
Spoil sport. You did Wireless festival this year, how was that?
It was a lot more of an experience than last year, last year was really good but I was an opening act and it was early on in my career. With a whole year passing I've put out a lot of music and I guess I've erm yeah kept progressing, but this year it was really good like people came to see me, there was people that knew the words, there was people who didn't know the words but like through word of mouth hearing the music and came down, so yeah it was really fun and great weather as well which always makes it a nicer experience and I thoroughly enjoyed it.

How does it feel when you hear people sing your songs back? It must feel pretty awesome. Yeah it's wicked like it's just for me there's just a few things I can't get over. Whenever I hear my songs being played on the radio that's one thing and I'm just like no matter how much has happened at this point I'm always just like wow and then when I see people reciting back my lyrics it's like right this is surreal. They're things that I never would have imagined so I'm very grateful

When you do hear your songs on the radio do you find yourself singing along or do you act real cool like that's just my song… *laughs* if I'm in the car by myself I'm definitely singing along, if I'm with other people I'll probably just play it down like, 'oh yeah just getting played on the radio it is what it is' but inside I'm definitely singing along.

So at the festival did you see anyone back there that you thought this person has person has been influential on what I do? Did you get starstruck by anyone?
I saw erm Dizzee Rascal who came out during Stormzy's set! I've listened to him since I was 12 years old I think and I'm 26 now. I really was into grime music when I was younger. I used to have decks and I bought so many of Dizee's records, just to meet him and chat with him was proper surreal because he's really been an influence on me.  
It's just wicked at Wireless cos everyone's just sort of around and no one's got a nicer dressing room than anyone else really like everyone's equal and everyone's just cool and they're just strolling around. Unfortunately I didn't get to meet Kendrick Lamar who I was performing the same day as, I think he came in later but I got to see him perform which was good and I'm a massive fan of him but yeah it's wicked cos you realise that most of these artists generally don't have egos they're just normal people, like cool people who have talent so it's always refreshing to meet an artist who you listen to.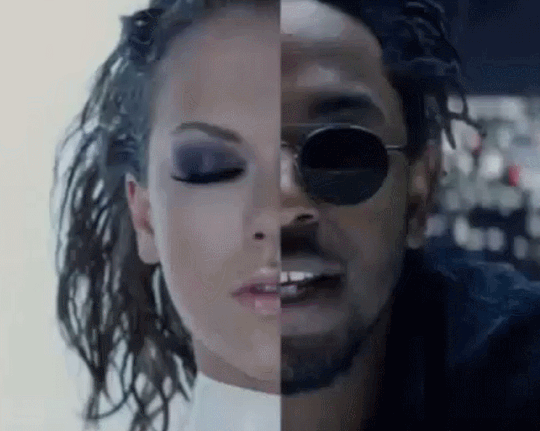 Sometimes it's the media portrayal, unless you know the person, if you haven't spoken to them it can be completely different. Yeah exactly and I think like obviously I'm at a pretty early stage of my career. This is a bit of a tangent but I watched the Amy Winehouse documentary film and I didn't know much about Amy but I liked her music. My dad's a big fan but I kinda just had the view the media had given me, you know she was irresponsible with drugs and it was a tragedy. After watching the film just realising that wherever she went she had a camera stuck in her face and she had her personal issues that she was dealing with, that's a lot for someone to take so yeah it kinda makes me realise whenever I meet artists just to never form an opinion based on what someone else has said but to kind of take every person who I meet for what I see of them at that point.

When you're not busy recording and you know going out and meeting Dizzee Rascal how do you chill out? Are you an Netflix binge watcher or go out to the club and dance to your own song?
*laughs* I do love a little bit of Netflix I do like a good series, I've been trying to find a new one, a good one for a while cos I was kind of watching Sons of Anarchy and all these other things. I've just started watching the one called Bloodlines which I'm feeling on Netflix. I like to exercise, I love reading erm just you know like reading and exercising are my main things, I'm not a big film person im a more series kinda guy.

Where did music start for you, you said about when you were younger Dizzee influenced you is that how you started?
Nah, I think my interest started from my dad who's always been really interested in music, he played the guitar since he was about 16 and was in different bands and stuff when he was growing up, so he was always playing music. If he was gonna get me anything he'd always buy me music and erm he bought me a Puff Daddy single which was like a sample of The Police it was called 'I'll be Missing You'. I was like 9 and he gave me it and I loved it.
I always loved English at school and just creative writing and stuff like that it all kind of came together, yeah so kinda from there I just grew up in East London and it was during the birth of grime. I just kinda saw it, yeah my dad got me some decks and I used to go out and buy records and just really grew from there I wrote lyrics but I took the DJ'ing more seriously, then I got into writing my own lyrics

Your dad sounds like a cool guy! Yeah he is! I did Isle Of Wight Festival last year and he was so excited! He was like that's where Jimi Hendrix did this massive showbiz set so he gets more excited about me because he understands the significance. My mum and dad are very supportive, my dad's the more musical one but yeah they're both very supportive and encourage what I do.

Lastly we have to ask you, you just released the video for 'Talk To Me' how fun was that?  You know what, I genuinely really enjoyed that day like I'm not a huge fan of doing videos, I mean it's cool and I'm always grateful, like all these people get together and work for me but they're very long boring days just redoing the same things from 10 different angles but honestly that video shoot was so fun! They were just like right here's a BMW get your mates in it and just drive around, I'm like alright sick *laughs*.

Sounds like fun! Yeah best car I've ever driven and they're like go faster go faster which is when I realise I'm a bit of an old man when it comes to driving, but yeah it was just so much fun and erm yeah just having a laugh and it was excellent and just good fun working with Bibi she's such a good character and all the people involved and yeah when I watch the video back it looks like we're all having fun bit it is a genuine capture of what was going on in the day, so it was a long one!
'Talk To Me' featuring Bibi Bourelly is available to buy on iTunes now you can also grab tickets to Nick's London show here.