Recently we got the chance to put a few questions to Sarah, who runs the gorgeous bookstagram account newleafwriter. With almsot 60k followers and a glorious bookish feed, we were thrilled to find out ALL the answers to how she got started on Instagram, what book cover she absolutely adores, and about making super cool bookish friends.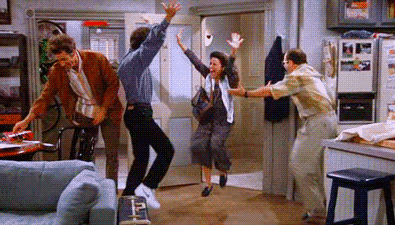 What first attracted you to bookstagram and made you begin posting bookish photos? I actually started my account in as a way to impart writing tips. Since I'm a full-time freelance writer, blogger and journalist, I figured I could help the Instagram writing community. After only about three weeks, however, I stumbled upon bookstagram and was like … OH, THIS. SO MUCH YES. I haven't looked back since.
How long have you been a part of the bookish corner of Instagram? I started my account in June 2015.
Could you describe your Instagram "aesthetic" in only three words? Cluttered, colourful, cool
We know how great bookstagram is, but what is one of your fave things about it? I just love the community aspect so much. Sure, people scroll through to look at book porn, but I've also made true honest-to- goodness friends here on bookstagram. One of them actually flew out from Illinois to stay at my house for four days, and I now count her among my best friends in the world. Any time I'm having a rough day (or a rough month), I can count on being able to put up a quick post and getting an outpouring of support. It's so sweet.
And now, let's spotlight some of your incredible pics! What is your favourite prop you've used in your photos? Probably my golden compass (Incidentally, 'His Dark Materials' is one of my favourite series.)
Is there one book that's so beautiful you just can't help but take a million pictures of it? 'Harry Potter Film Wizardry'
Overall, ultimate fave picture you've ever taken?
Thank you Sarah for chatting to us! You can follow her on Insta at newleafwriter or tweet any further questions you have for her @newleafwriter.
Wish your bookstagram was filled with beautiful pics like Sarah's? Us too – we're filled with bookish envy. Come chat to us about your fave of her snaps or the other bookstagrammers you love @maximumpopbooks. And, if you're feeling generous, you can give the MP! Books Instagram a lovely little follow too.