It's safe to say that 2016 has been a cracking year for film releases. But as far as sitting on the edge of your seat sweating more than a carrot at a reindeer farm goes, there's only one film which *really* cuts the mustard – 'NERVE'.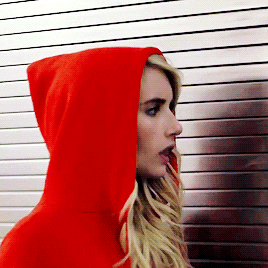 After being peer-pressured into playing the online game 'NERVE', Vee (Emma Roberts) ends up in an adrenaline-fuelled competition alongside her mysterious partner (played by beaut Dave Franco). But when the game takes a sinister turn, Vee is left to fight for her survival.
Sounds pretty epic, right? As if that adrenaline-pumped synopsis didn't make 'Nerve' sound awesome enough, the film also features the likes of OITNB's Kimiko Glenn, Samira Wiley, and Camila Cabello's new partner in crime Machine Gun Kelly.  WHAT A LINE-UP.
Having been a massive cinema success, 'Nerve' is set for digital download on December 4th, with its UK DVD release happening on December 5th – just in time for Christmas.
But if you can't wait until Santa comes a' knockin', do NOT worry, because we are on the case.
ARE YOU A WATCHER OR A PLAYER? DO YOU HAVE THE 'NERVE'? WATCH THE TRAILER AND FIND OUT!
HERE'S WHY CAMILA CABELLO PERFORMING 'BAD THINGS' ON JIMMY FALLON IS THE END OF AN ERA
In true Maximum Pop! style, we've come up with something pretty special to celebrate the film's release.
We're giving one lucky reader the chance to win a Blu-Ray copy of the film signed by mega babeoid Dave Franco. What more could you want?
The winner is @Boopsyou. Congrats!
Oh, and don't forget to leave a comment below letting us know the most nerve-wracking thing you've ever done!
Comp closes 5/12. OPEN WORLDWIDE. 
In the meantime, why not check out our EXCLUSIVE interview with Dave Franco? You'll probably end up falling in love with him, but that's just a risk you'll have to take.