We had a chat with KISS FM's Neev Spencer ahead of her DJ set supporting David Guetta at Mallorca Rocks to find out all about the island, why sometimes Mallorca feels just like Birmingham, what she thinks of Nick Grimshaw joining The X Factor and why Caroline Flack had better watch her back.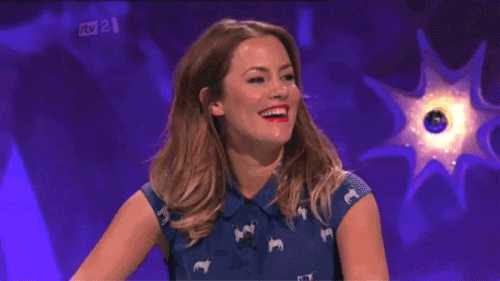 We're speaking to you today because you are preparing for your biggest DJ set to date as the main support for David Guetta at Mallorca Rocks in a couple of weeks' time. How excited are you for that?
I am so excited! It was all put together around February or March of this year so I've had months of build up and hype but it's amazing that's literally a matter of weeks away now. It's just a huge honour to get to support David, I supported him for the first time in India in December last year at this huge electro festival but it means so much to support him in Europe, especially at somewhere like Mallorca Rocks for sure.
Have you played at Mallorca Rocks before?
I've never played at Mallorca Rocks, I've played at BH Mallorca which is the new Mallorca Rocks. I have a residency across the summer there once a month but that's hosting the Island Beach club party so it's very different to the Main Stage Arena which is obviously where I'm supporting David. I've done two trips out to Mallorca this summer already for my residency at the Island Beach club, I'll be there next weekend for the Island Beach club and then the following weekend for the David support set. Then I have one final gig at BH in September so it's been a really wonderful summer. I think for the last four years I've had residencies in Ibiza every single summer and when I found out about BH Mallorca at the beginning of the year I was so excited at the prospect of trying somewhere new and I've heard such great things about Mallorca Rocks and BCM Planet Dance and I just really wanted to check it out for myself and I've got to say I have not been disappointed. I think Ibiza is obviously the mecca of all things party but what I love about Mallorca is you can still kind of escape the madness of Ibiza and have what is quite a normal holiday but with some fantastic music.
Can you give us a hint as to what music you'll be playing?
I think that I would love to play loads of David's tunes but obviously that's not what I'm going to do. The thing about supporting David Guetta is you have to be very, very aware of what his set is all about and what he represents. One thing that I know about being a DJ, being a headline DJ here at the UK is that there's nothing worse than the DJ that's supporting you playing the biggest songs before you've gone on. That is the absolute pet peeve that every headline DJ cannot stand, it's a total faux pas so I will be ensuring that I am not playing the biggest EDM on the planet and saving that for Mr Guetta himself. I think I will probably be playing a lot of really nice deep house, some milder electro and possibly a couple of EDM tracks but saving the big stuff for the main man.
Will you be able to watch David's set once you've come off?
Oh, of course! Absolutely. I really look forward to watching him perform at Stage. Stage at BH Mallorca this year have had the biggest superstar DJs on the planet across the summer from Steve Angello, Martin Garrix, Hardwell, everyone has been there but this is going to be the biggest night in the whole of Mallorca. I think they're expecting something like 5,000 people and I'm just so excited to watch David in action and Stage Arena in it's element, I'm so up for seeing that. I think people will be travelling from anywhere in Mallorca to watch David at this particular event. So yeah, what an honour.
How long do you get to spend out in Mallorca? Do you get a mini-holiday?
Sometimes it feels a little bit like a business trip to Birmingham in the sense that it's twelve hours, in and out, and it's a really quick one and I don't even get a tan but what I've actually done is annoyed myself the first time I went out because I was only there for twenty-four hours and I enjoyed it so much that I've changed some of my flights so I go out there on the Friday and stay until the Sunday and I've invited loads of friends to join me for the weekend. I really love the resort and they've got this awesome water slide at this amazing water park in the centre and they have the Island Beach club where I stay and where my parties are and there's BCM Planet Dance on the other side and the Stage Arena so it really is a resort that kind of has a little bit of everything. It's so much fun to take friends out there and just relish in them screaming their heads off on the water slide. It's been so much fun! I went to BCM Planet Dance when I was out there two or three weeks ago and I saw Tinie Tempah perform and that was awesome! I was there in the DJ booth watching Tinie and having a great time, it's just been so cool. Like I said I'm a real Ibiza baby and it's been really different to spend my summer in Mallorca but it's been such a welcome change. From little things like when you are travelling these distances, you want this to be really easy and the Mallorca airport is so much easier than the Ibiza airport and just little things that you consider when it's a business trip have been not disappointing at all. I even took my mum to Mallorca with me for four or five days and we went to the northern part of the island and stayed in the Jumeirah resort there and had a very grown up, non-student holiday and then promptly dropped my mum at Mallorca airport and went straight to Mallorca Rocks. It was like two different worlds but I think that's the great thing about the island.
You are officially the most listened to British female DJ in the UK, that's quite a big statement. Is it weird to think that people are listening to you more than any other female in the UK?
The thing is I've been doing this a very long time so I think I'm quite consistent and obviously I'm a full-time daytime presenter, a lot of the other female DJs either have a weekend programme or something like that so when you clock up hours, that's why for me it's such a huge title to have because I'm in my ninth year at KISS doing daytime and for seven of those nine years I did six days a week so it's actually a really lovely title and a lovely thing to have. I think the thing about radio that's so different to television or vlogging is that it's all in the power of the voice and what you bring to the table in an audio sense rather than anything else so I find it funny from ordering a taxi to ordering a pizza when people recognise my voice and they're like "Hold on a minute, are you Neev?" and it's so funny and now with my profile changing slightly with me having aspirations to move into television, I'm getting tweets that say 'Did I just see Neev at Oxford Street tube station?' and these funny things are coming through. It's so nice, I've been so lucky because I've grown up here at KISS and it's my home. Getting the Kisstory show which I took over in January was a huge promotion for me and a legendary programme that I've listened to for years but I'm the first female to ever present it and it's such an honour to have old school like that in the palm of my hand and having my control on that every day and I love the night life because I'm a Kisstory DJ all over the country and if you've ever watched me perform you'll see that I am very different to any other female DJ, I jump on the mic and, I don't MC and spit raps but I MC. I get everyone in it and involved and I think that energy on air, on radio and in my live show is possibly why people enjoy what I do.
Like you just said you've been at KISS FM for almost nine years now which is a pretty long time. What is it about KISS that you love so much?
I just think we're so genuine. We're genuine, we understand our audience, we're on their level, we don't talk down to them, we don't talk to them, we're with them. I think that's what makes us stand out, we introduce new music to them, we're cutting edge of everything whatever we do, we deliver content that our audience love and that they're into and that they can get their head round. Dance music is my passion, whether it's hip-hop or R&B or house, anything that's dance I love and that's natural passion that I have on air. I enthuse the music in a really genuine way. You can tell I'm getting into it the same way that you would be at home and I think that's what I love about KISS. Our energy and our lust for life makes it such an exciting place to be. The staff are awesome and we're a great team.
If you had to pick just one track to play, new or old, for the rest of your career which would you choose and why?
Oh no! Oh God! Oh my god, that's such a hard question! Can I pick one from a couple of genres?
Go on then, we'll let you do that.
Right… Hip-Hop/R&B would have to be Fatman Scoop's 'Be Faithful', and House has to be Basement Jaxx – 'Red Alert', I just love it, it takes me back to when I was going out raving for the first time with my friends.
Fellow DJ Nick Grimshaw has obviously signed to be one of this years' X Factor judges. Is this a career move that you'd consider making yourself?
A million percent. I would not even hesitate. I think the thing about being in this industry for so long, before I was on radio, I worked at two record labels when I was starting out and I know and understand how to be an artist, how to be successful and pop music and pop culture. So one million percent, yes. I will work towards that, slowly but surely.
How do you think Nick will do on the show?
I think Nick's going to be good. I think Nick's pretty much good at anything he does. He's got the celeb connections, he's got the attitude and the style to bring something fresh and young to the table. Also he's not afraid to speak his mind so I think he will be very forthright in what he thinks. I think it'll be really interesting to see what he does for sure. My ultimate dream though is not to be a judge, it's to present it.
So maybe Caroline Flack should watch her back then?
I think she'd better step aside. I'll give her one season and I'll be coming for her next year!
What tips do you have for any up and coming DJs?
I would always say that you have to master your craft. DJing is like any other talent or craft, you have to know your equipment, you have to understand it, you have to practice, you have to know your music selection and what makes you stand out. Everybody wants to be a DJ, anybody can rock up now with a laptop that will mix for them. I learnt on vinyl, I still use CDs because I like to physically touch the music, I'm that old school and I would never turn up with a USB stick because I just can't get my head around it. It's all about really getting into what DJing represents, it's all good and well downloading some software and using that but can you stand there in front of 2000 people and really play music that's going to get them going? DJing's not just about jumping up and down in a DJ booth and posing and pouting for pictures, it's about knowing what your audience wants. People forget that, they play for themselves and that's never a good thing.
Finally, obviously we're big on pop music over at Maximum Pop!, are there any up and coming pop acts that we need to be keeping an eye on at the moment?
There's so many, oh my God! Reigning supreme at the minute and loving her music is Taylor Swift. She's queen bee of everything right now, I would love to see her and Calvin Harris not only continue their relationship in a beautiful way but also make music in a beautiful way. I would love her vocal on a Calvin track, I'm holding out for that. I think there's also loads of great acts in the States, I'm loving what Jeremih's doing at the moment, I'm loving the production camp that he's with. Natalie La Rose is very good, Fifth Harmony are coming through. As far as the UK goes, I'm all about Years & Years at the moment and I love Jess Glynne. There are loads of people who are releasing tracks that are making my show so much fun. There's so much great pop at the moment and I love it!
Neev can be heard on the main KISS FM station Monday to Friday from 9am-12pm and Monday to Friday from 1pm-5pm on KISSTORY. Visit www.kissfmuk.com.