Natasha Farrant's Bluebell Gadsby series is crazy awesome, so of course we were so excited to sit down and pose all our burning questions to the author extraordinaire herself.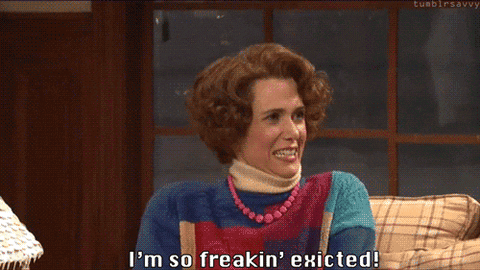 From the series finale 'Time for Jas' to her lucky TBR selections, check out the highs of Natasha Farrant's writing life.
So, tell us what 'Time for Jas' is all about – only using emojis.
🎂 of 🐭🐭 and 🚶🚶🚶.🎭🐴🐑💌🏈🎉🎃🎬🎨🎻
Do you have a favourite line from the book? "Life's just getting started" – I feel if we all lived our lives like that, every day, believing in the future, we'd all be a lot happier.
Which of the Gadsby siblings are you most like? Flora of course! The oldest and the bossiest.
What's next for this series? World domination, an international film franchise and a line of cuddly toys.  Oh sorry, I've just been told that's wrong…
Seriously though, the Gadsbys and I have reached the end of our time together.  I started writing 'After Iris' almost out of need, and the whole series reflects a lot of things that were going on in my personal life.  It was wonderful therapy almost to transform painful incidents into something funny and chaotic and tumultuous and ultimately life-affirming.  But Bluebell has grown up a lot over the past four years, and so have I.
I love the Gadsbys so much, but it's time for all of us to move on.  The wonderful thing about books, however, is you can always visit whenever you want to.
If there is one thing you'd like people to remember about this book, what would it be? That we're stronger together.
How is writing YA different from writing for adults? Is there a big mindset change? In common with many of my colleagues, I spend a lot of time trying to define "what is YA" and failing to come up with an answer.  Because of course teenagers read all sorts of books, not just what we call YA.
---
What's with all the YA hate anyway?
---
I once heard Anne Fine say writing for young people is not about a choice of subject matter, but about the way we angle the light on it.  I think that for a book to be defined as YA, it has to be moulded to a young person's view and experience.
There are certain things we take as givens as adults, simply because we have lived longer. When I'm writing for young people, I do keep checking myself to ask, "how many teenagers would know about this?" and if the answer is "hardly any", I either discard it or, if it's central to the plot, I phrase it in such a way as it becomes accessible.
There's a very obvious example of this in 'After Iris', when Zoran explains to Bluebell that he grew up in Bosnia during the war.  Most people below a certain age know nothing of the war in Bosnia, so it was necessary to explain.  That's a somewhat clunky example, but the same process applies to other experiences of life.
Can you send us a picture of your bookshelf? We always love getting new recommendations! Here's a snapshot of what is currently on my bedside table:
The Bible is there partly out of superstition, partly because I do really want to read it.  Shakespeare's Sonnets are there to dip into, as is the Rumi.
I recently discovered Jane Gardam and love her books. Every summer, I read one of Fred Vargas's literary thrillers – not sure what I'm going to do next year, unless she writes another one, as I think I've read them all now…
I picked up Zweig's biography of Balzac's at my parents' house this summer, having nicked their copy of his Marie-Antoinette last year. My daughter bought the Yasmina Reza before going on holiday.  Wodehouse is my ultimate comfort read, along with Eva Ibbotson. I spent a happy afternoon this summer re-reading 'A Song for Summer'.
I also re-read Daphne du Maurier's 'Frenchman's Creek', possibly one of the most romantic books ever written.  I used to read it at least once a year from my mid-teens to my mid-twenties. The Monica Dickens I read earlier this year, but it's still hanging around because it's so funny.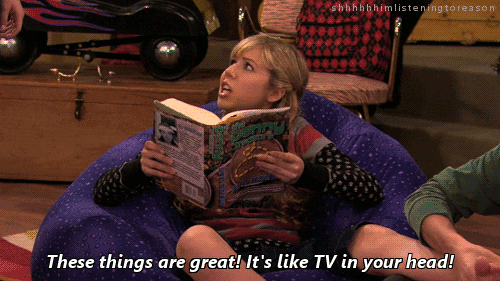 I'm reading 'Reasons to Stay Alive' to help me understand the illness of a person close to me.
Thanks so much to Natasha for chatting to us! We're all about 'Time For Jas' which btw, if you haven't already, you should totally pick up. Stat.
Love Natasha Farrant's books? Tell us your fave @maximumpopbooks!