Well hot DAMN! This week's MP! Top Ten was a scorcher with acts battling right down to the last minute to take the coveted number one spot. Let's get into it:
The casualties and near misses:
CASUALTY: We only had one casualty this week. After two weeks in the MP! Top Ten, poor Justin Timberlake got his feeling stopped dead, dropping three spaces from 10-13.
NEAR MISS: Dua Lipa's 'Hotter than Hell' has been firing up our charts all week after Dua herself retweeted us. Her rallying cry was heard by #loves all over the world and for a while she looked good to make a hotshot debut in the MP! Top Ten, but she just got nudged into the 11th position by a last minute surge from Shawn Mendes.
NEAR MISS: Ruth B, who we literally just interviewed, was knocking on the door of the top ten all week but she never managed to push through, finishing at a respectable number 12.
If you want us to bring back a track next week you can tweet us your selections @maximumpop. Now let's get into the top ten!
?? 10) P!nk – 'Just Like Fire'
After debuting at number five last week P!nk managed to cling onto the top ten again… only just, mind you.
?? 9) Shawn Mendes – ' Treat You Better'
Shawn is also down five places after debuting at number four last week. As we already mentioned, Shawn had a bit of a hairy moment when he found himself out of the top ten until a few hours before polls closed. Luckily, Shawn Mendes fans rallied at the last minute to push him up the charts.
?? 8) Sia feat. Sean Paul – 'Cheap Thrills'
Three weeks on the chart and Sia shows no signs of dropping out. She slips only one place to number eight on our countdown. You guys love a cheap thrill or two.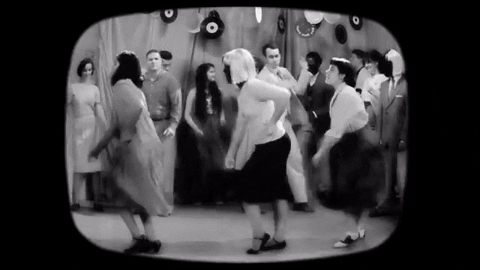 ?? 6=) Calvin Harris feat. Rihanna – 'This is What You Came For'
Boosted by the release of its video on Sunday, RiRi and Calvin's collab reaches a new peak position this week, rebounding from 9-6. This is still exactly what you guys came for.
After spending two weeks at number two Fifth Harmony have shown signs of slipping. They actually spent most of the week at number nine, but Harmonizers flexed their voting muscles at the last minute today. The video was released this week so it'll be interesting to see if this affects the performance of 'All in My Head (Flex)' in next week's chart.
HOTSHOT NEW ENTRY! The only new entry this week, in fact. 'Talk Me Down' actually began the week by topping the chart and spent most of it in either first or second place, only slipping in the last couple of days. Still, a strong debut. Will Troye be able to climb next week?
?? 4) Selena Gomez – 'Kill 'Em with Kindness'
Selena debuted at number two last week and fought hard (with kindness) to stay at the top, eventually holding steady in the top five. Not bad Selenators.
?? 3) Little Mix feat. Sean Paul – 'Hair'
'Hair' returns to its peak position this week after previously freefalling to number eight. Mixers should be proud.
Arianators did an amazing job of supporting their queen this week. Your votes lifted her into the number one position until earlier on today when Zayn's fans jumped into action. Still, it's a good week for 'Into You' as it reaches a new peak of number two. Can it get to number one next week?
?? 1) Zayn – 'Like I Would'
Yep! You heard right. You guys have voted for Zayn to top the chart for a third week in a row. 'Like I Would' started the week very slowly and, for a while, it looked like he would drop out of the top ten together, but he slowly rose through the ranks to number two until this morning when Zayn fans went into overdrive and voted like crazy.
We'd love to hear why you voted for Zayn and why you think he deserves to be king of MP! Top Ten @maximumpop.
We have updated the MP! Top Ten Spotify Playlist to reflect the new chart so you can follow that to listen to all the faves you voted for. Remember to vote in the all new MP! Top Ten which comes out 24th June at 5PM. Will Zayn be able to hold onto the number one spot for a fourth week?