Move over The Official Charts Company! MP! is now the BO$$ of the charts. Why? Because we've got more pop than a kid's balloon party.
But enough of us wittering on about how great we are. You've been voting all week so let's take a look at the new MP! Top Ten.
First of all, the casualties:
After a strong top five debut last week Drake's 'One Dance' has fallen to number 11, receiving just nine votes less than the number ten song. Sorry Drake, you might have ruled the 'Official Charts' for nine weeks, but MP! readers ain't buying it. We only wanted one dance.
Poor old Meghan Trainor's 'Me Too' only managed to last one week in the top ten before slipping four places to 13 this week. 
MP! readers seemed not to need Justin Bieber's 'Company' on the MP! Top Ten either.
Now let's get into the top ten! Watch out for some hotshot new entries.
It was neck and neck between Justin and Drake all week long, but in the end Drake didn't manage to stop Justin's feeling!
Turns out Calvin and RiRi's banger is exactly what we all came for. It has held pretty static, slipping just one place from 8-9. RiRi's out celebrating right this minute.
After putting up a strong challenge for the number one spot last week Little Mix got into a bit of a hairy situation when they found themselves outside of the top ten for most of the week, but a quick Twitter rallying cry from MP! managed to nudge the gals back in. Only just mind you….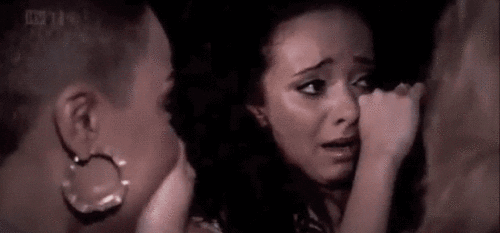 Breathe a sigh of relief Jade.
7) Sia feat. Sean Paul – 'Cheap Thrills'
Sia got a cheap thrill this week by sticking at the number seven position in our top ten and, incidentally, getting a similar amount of votes to last week. This song ain't going anywhere.
You guys are still into Ari and why not?
5) P!nk – 'Just Like Fire'
The first of our three hotshot debuts. P!nk's 'Just Like Fire' started the week off slowly but built up momentum and even managed to sneak past Ari in our countdown. Raise your glass to P!nk!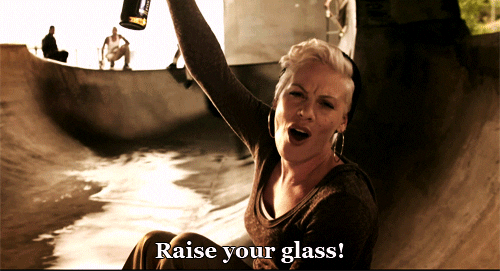 Shawn's massive new entry in our chart was always in contention for the number one spot but he has to settle for number four this week. Will he be able to climb next week? Shawn certainty hopes so.
2=) Fifth Harmony – 'All In My Head (Flex)'
2=) Selena Gomez – 'Kill 'Em with Kindness'
OMFG! WE HAVE A TIE FOR SECOND PLACE! After debuting at number two last week Fifth Harmony were at number 11 at the midweek stage. WFT! But the Harmonizers eventually rose up to support their faves ('That's My Girl'!). They managed to push them up to number two, but then Selenators fought back fiercely in the last couple of hours! It's been a nail-biter but eventually they both had to settle for joint second place.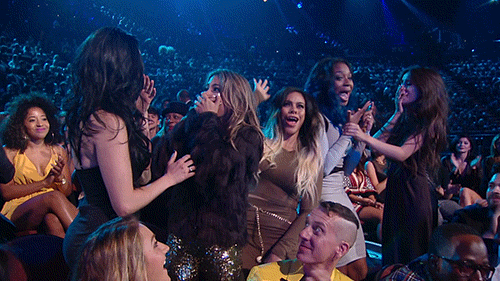 1) Zayn – 'Like I Would'
But way out ahead for a second week is ofc Zayn with his legit banger 'Like I Would'. We're wondering when will anyone be able to knock him off the top??  😲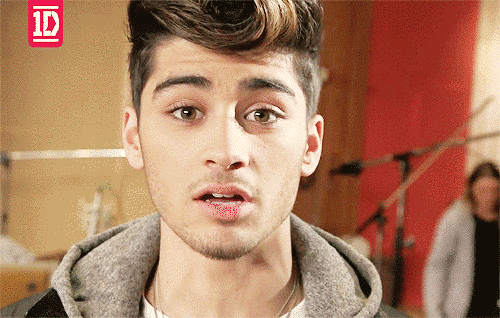 We have updated the MP! Top Ten Spotify Playlist to reflect the new chart so you can follow that to listen to all the faves you voted for. If you want us to bring back a track you can tweet us your selections @maximumpop but, above all, remember to vote in the all new MP! Top Ten for next week. Will Zayn be able to hold onto the number one spot?