You've been voting for the MP! Top Ten all week and now's the time for the results. Let's see what's been happening on the MP! chart this week.
The casualties and near misses:
CASUALTY: DAMN Sia and Sean Paul's 'Cheap Thrills' had a rough deal this week! They spent all week inside the top ten only to be nudged out by 'This is What You Came For' in the last half an hour of voting. That's gotta hurt.
NEAR MISS: Demi Lovato put up a great fight with her brand new single 'Body Say', but in the end she didn't manage to crack the top ten on her first week. Maybe when the song builds a bit more momentum…
NEAR MISS: Looks like Rihanna didn't 'Sledgehammer' hard enough to win herself a place in the top ten this week.
If you want us to bring back a track next week you can tweet us your selections @maximumpop using the hashtag #MPTopTen. Now let's get into the top ten!
?? 10)  Calvin Harris feat. Rihanna – 'This is What You Came For'
Close call! 'This is What You Came For' was nearly a goner, but you guys just saved it at the last minute at the expense of Sia and Sean Paul. RiRi lives to fight another day.
Down another two spaces this week but still hanging on. We're still having trouble talking Troye down.
?? 8) Shawn Mendes – 'Treat You Better'
This Canadian hottie literally can't help bouncing around the charts can he? His chart trajectory is all over the place: 5-9-6-8 who do we appreciate? SHAWN!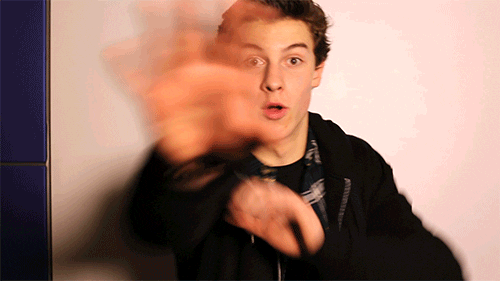 🚨 7) Charlie Puth feat. Selena Gomez – 'We Don't Talk Anymore'
HOTSHOT NEW ENTRY! The only new entry on this week's chart comes from smooth-mover Charlie Puth and the sultry Selena Gomez. Maybe this one could rise next week? It's a big contender.
?? 6) Adele – 'Send My Love (To Your New Lover)'
Our biggest new entry last week continues its climb on the MP! Top Ten. Unstoppable Adele is up two this week with this sassy kiss-off of a tune.
 ?? 5)  Selena Gomez – 'Kill 'Em with Kindness'
Sometimes it's not just the top spot which sees the most intense battles. Former Disney stars Selena and Ariana engaged in bitter warfare for fourth and fifth positions this week but in the end poor Selena had to settle for No.5. Least she has two tracks on the countdown.
Ari stays put at No.4 this week and you Arianators really deserve it after the fight you put up against the Selenators.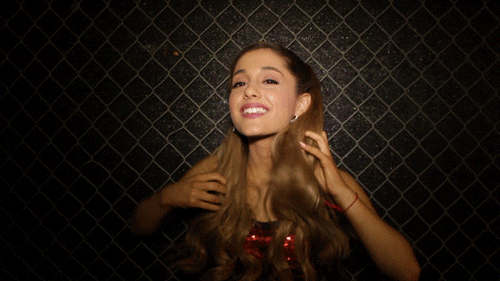 Harmonizers sure flexed their voting muscles this week, but it was only good enough for third place.
 ?? 2) Little Mix feat. Sean Paul – 'Hair'
Hooray! Little Mix finally reach a new peak position of No.2 on our MP! Top Ten and they become only the second act (after Zayn) to get over 1,000 votes in a single week. Good week for Mixers.
 ?? 1) Zayn – 'Like I Would'
So that's a massive five weeks in a row at number one for Zayn. We think he's hypnotised you with his laser light show (and his hunky amazingness obvs…)
CONGRATS ZAYN! We'd love to hear why you think Zayn deserved to be king of MP! Top Ten this week @maximumpop.
We will update the MP! Top Ten Spotify Playlist to reflect the new chart so you can follow that to listen to all the faves you voted for. Remember to vote in the all new MP! Top Ten which comes out 8th July at 5PM. Will Zayn be able to hold onto the number one spot for a ridiculously amazing sixth week in a row?