We're here to prove why we're the best in YA and you're going to love it.
Ever wanted to get your hands on an early copy of one of the most exciting YA sequels of 2017? Well get pumped 'cos now's your chance! We've got 10 advanced copies of the epic 'The Witch's Kiss' sequel, 'The Witch's Tears', to giveaway – PLUS signed postcards.
---
QUIZ: How much do you really know about Hogwarts? Even true Potterheads will be Stupified by this quiz
---
If you haven't heard about this hot paranormal romance yet then where have you been? We're beyond obsessed.
Can true love's kiss fix a fairytale-turned-nightmare, or is it only bound to break your heart? Merry finds herself strung between her witchcraft study and her recent heartbreak, all the while struggling to help her destructive brother. Leo is falling apart and she'll do anything to help them both find happiness… but at what cost? Think Disney but with a wickedly dark twist.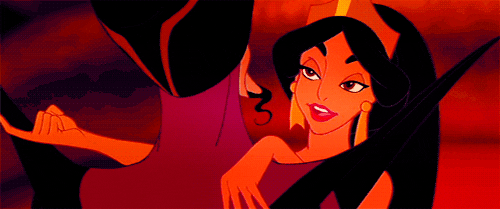 Intrigued? Here's how to win a copy and read it before ANYONE ELSE in the country, plus nab a signed postcard whilst you're at it:
And don't forget to leave a comment letting us know your fave Disney villain whilst you're at it.
This competition is now closed! Congrats to the winners @Livsescape, @ReadDreamLive13, @NicolaReadsYA, @StarryNinja, @_oliviasmith25, @accioshannen, @272BookFaith, @TazKetchum, @ZaideCullen, @novellover97, @acousticgeorgex.