Here at MP!, we think best friends are some of the most important people you will ever meet – if not the most. There may not be another person in the whole world you will laugh or cry with, and there will probably be few else you'll be willing to divulge all your deepest secrets and embarrassing stories to.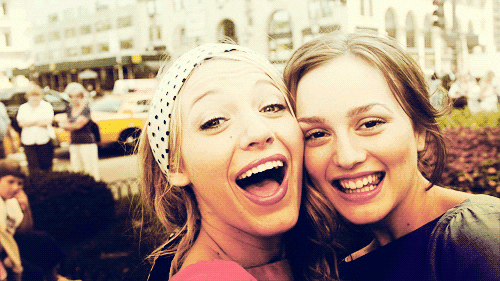 Author of 'Second Chance Summer' and 'Since You've Been Gone', Morgan Matson thinks having a BFF is a totally crucial aspect of your summer holidays too. Check out what she has to say about what you should be looking for in your summertime sidekick:
The best friend you have in the summer is a SUPER important one.  It might be the same friend you have during the school year, or it might be someone new entirely. (I always seemed to have different summer BFFs, because I spent every summer away from home.)  The summer BFF is a wonderful and important thing, and crucial to having the Best Summer Ever. Here are the top qualities that it's vital to have in a summer BFF:
Sense of fun
The summer is so short, after all! You can't have someone who just wants to sit inside, or someone who's going to need to be convinced to go out.  It seems like there are so many more opportunities in the summer, and you need a friend who's going to be willing to grab them with you.
Sense of adventure
I always like a summer BFF to have some great ideas about how we can best spend the summer.  While I'm all about seeing action-movie matinees on the hottest days, it's also great to hang out with a friend who knows when the awesome concerts are, who's done research into the best places to meet summer boys, who's always up for a spontaneous road trip.  Summer memories are made from adventures, after all!
Ability to go with the flow
Summer is all about throwing out the plan (if there even was one) and doing something else.  While it's great during the school year to have a friend who plans everything out, that can sometimes be a really bad quality during the summer.  You need a friend who can roll with things, who isn't fixated on a schedule.  It's summer, after all!
Sense of humour
The summer is just more fun than the school year.  That's a fact.  And you want to hang out with someone who's going to keep you laughing during those long summer days, who's not going to take things too seriously.  Leave dark and humourless for January where they belong!