You might know superstar songwriter/producer and seasoned chart-botherer MNEK from monster smash 'Never Forget You' with Zara Larsson or 2014's club-friendly 'Ready For Your Love' with Gorgon City.
He's also written for dozens of massive names in pop such as Beyonce, Little Mix, Madonna, Kylie Minogue, Clean Bandit and The Saturdays. But he ain't just about the songwriting for other people and collabs you know. He's also served up a banger or two all by his lonesome and his new single 'At Night (I Think About You)' is really one that's too good to miss.
After listening to 'At Night (I Think About You)' MP! was inspired to come up with some (very loosely) nocturnally-inspired questions for MNEK. Here's what he had to say:
When you're not thinking about us at night, which late night snack do you usually crave the most?
Jam Doughnuts.
Oooh so do we! Just as long as Ariana hasn't been licking them.
What's the latest you stayed up until in the last week?
Last night I stayed up till like 3.30am.
You massive rebel! What's your favourite nocturnal critter?
Fireflies, cos it reminds me of the Owl City song which I'm gonna listen to on the way home I think!
Still a tune!
Do you see yourself as a knight in shining armour or as a damsel in distress?
The latter lol.

Zara Larsson lives her days as if they were her last so how did you find time to collaborate with her on 'Never Forget You' and how was the experience?
Back in March 2015 I was in LA and I joined a session with her alongside my good friend Astronomyy. We wrote the song really quick and was great to see it do SOOOO well.
Are you a night owl or an early bird?
I'm actually both!
Which is your favourite song with the word "night" in the title? 
Good one! Hmmmmm. I'm gonna go with 'Night to Remember' by Shalamar.
We love a bit of disco fever
You recently tweeted the following:
But if you did have a magic wand who would you hex and why? Please don't say Hermione…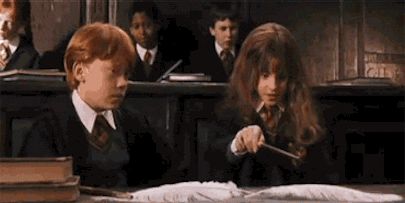 If I did have a magic wand, I'd use it to get more things other than work lol! I don't know, I guess I still like being surprised by who I work with, and letting people like what I do as oppose to me being forthcoming per se.
Was working with Beyonce on her new album a sweet dream or a beautiful nightmare? 
Sweet dream cos it didn't happen! I wrote my parts of the song from London and submitted it over and she tweaked and performed it flawlessly!
One last thing, having co-written 'Hold Up' for Beyonce's new album, what do you think is worse? Looking jealous or crazy? 
Both are pretty f**ked. I choose crazy.
Crazy it is!
Thanks MNEK! Now go forth and write more amazing pop songs! We'll be waiting, but until then we can enjoy 'At Night (I Think About You' which is out to download and stream now. Tweet us @maximumpop if you love MNEK's new single.