We know not all of us can be with Michael Clifford on his 19th birthday, but we don't see that as any reason not to grab some cake and party to a 5SOS playlist anyways.
The boys themselves decided to hit up Universal Studios for Mikey's big day, Ashton looking particularly happy to be snapped with a couple of minions.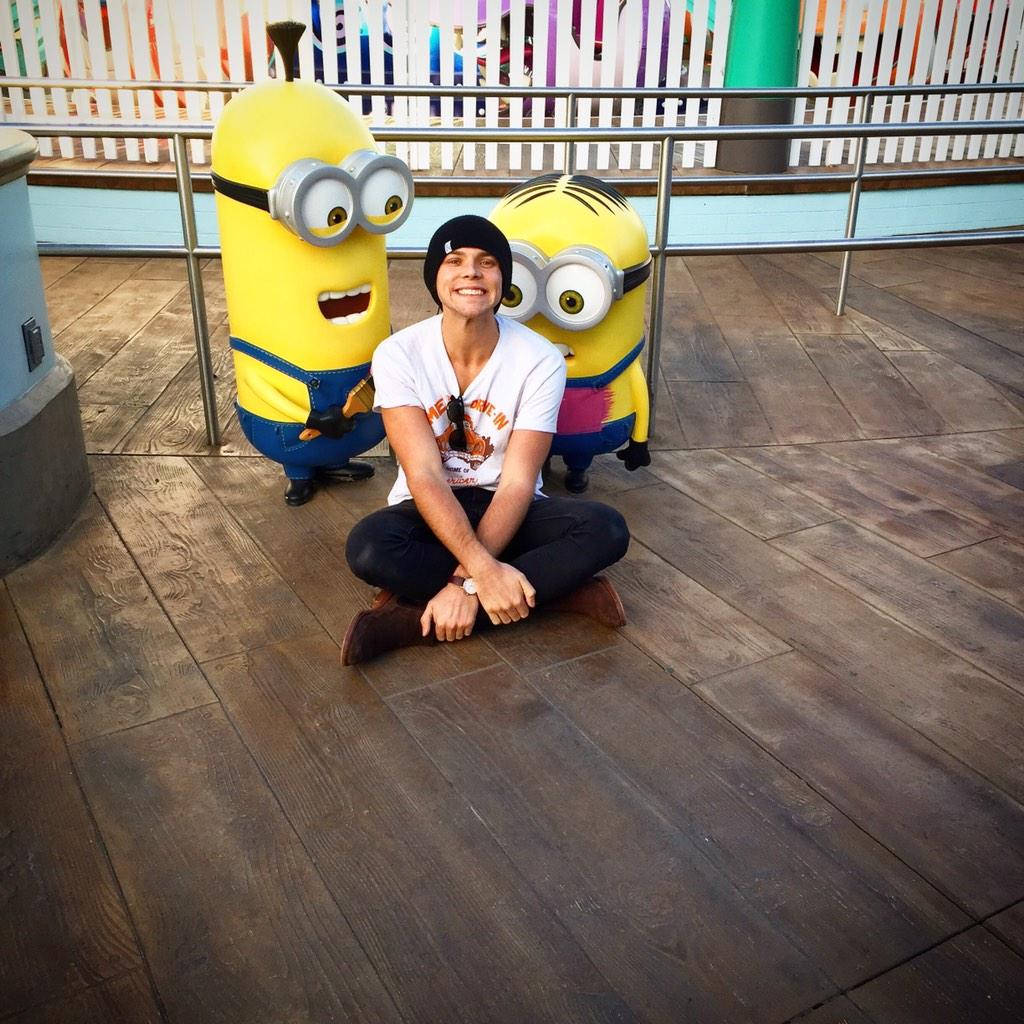 Of course, fans worldwide wish they could celebrate with the boys too, and so did the next best thing: posted some awesome gifs, tweets and fan art in honour of his b-day.
Here's a few of our favourites.
19. Hardcore. (source)
18. Do you want to play?
17. (source)
16. Jealousy off the charts. (source)
15. A "Happy Birthday!" via youtube video, to Cheryl's "Crazy Stupid Love."
14. On a backdrop of pixelated pizzas, we think Michael would be pretty alright with this set up. (source)
13. Hair revolution in honour of Mikey's big day.
12. Ukele graffiti never looked so good. (source)
11. For all those live-blogging the birthday hysteria: you need to include this.
10. Green hair, don't care. (source)
9. Mikey with kitty ears and surrounded by his fave thing: PIZZA. (source)
8. Dem eyes tho.
7. Who got a hold of his baby photos?! …And where do we find more?
6. We love the Pikachu onesie. (source)
5. A few classic quotes and even changing hair colour. (source)
4. We didn't know we wanted a collage of this magnitude of Michael Clifford's face until we saw it. We know now we definitely want it. (source)
3.. Turns out Applebees cares more than we thought.
2. "It needs to be black and white for a start" (source)
1. Can we talk about how insanely good this is? Major talent in the 5SOS fandom. (source)