If you didn't dream of one day becoming a mermaid or unicorn when you were growing up, we're suspicious.
Why are we so suspicious? Because mermaids and unicorns are probably the best thing to never have walked this Earth, obviously.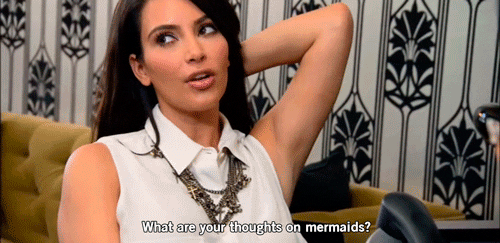 Although we've now come to terms with the fact that we're never going to realistically become the aforementioned beings, we still jump at the chance to inject a little bit of magic into our lives, wherever possible.
With that in mind, you can only imagine our reaction when we saw the internet's newest favourite product: MERMAID HIGHLIGHTER.
Yup – thanks to beauty brand Love Luxe Beauty,  the internet has been going crazy for mermaid highlighter.
It almost looks too beautiful to touch.
Bloggers LOVE it. 
Even the packaging is pretty. 
It's SUPER shimmery.
We'd happily just wear it on our hands. 
And it really DOES make you look like a mermaid. 
Seriously, we are so done. If anyone can top this, we will actually be amazed. But for now, we're off to mourn the demise of strobing.
Are you ready to release your inner-mermaid-goddess? Tweet us your pictures @maximumpop.