Viewing post 1 (of 1 total)
Y'know the bit when Dumbledore cancels exams in Harry's second year? Ofc you do. Be honest – how often have you wished that would become a reality? Every month? Every week? EVERY DAY?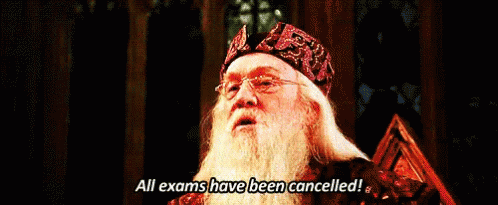 Realistically, the chances of exams *actually* being cancelled are slim to none – unless you're willing to set a humungous bloodthirsty reptile loose in your school, that is. Disclaimer: we do not advise, nor do we encourage this behaviour.
(more…)
---
Viewing post 1 (of 1 total)