Ever since the life-ruining news about Mel, Sue and Mazza leaving GBBO for good was announced,  we've all been on tenterhooks waiting to hear what they *really* think.
So far, they've all been very gracious about the whole situation, but, we've a sneaking suspicion that they're probably holding back, a la chapter 8 in the media training handbook.
But now, the day we've ALL been waiting for has finally arrived. Mary Berry has come out with what she *really* thinks about the whole pavlova-palaver.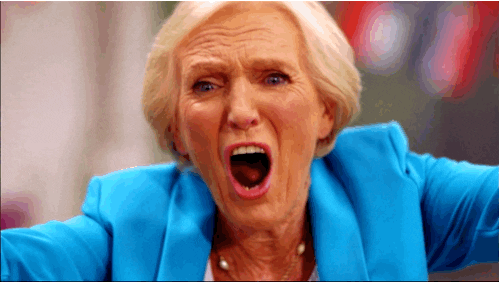 The last time we heard from Mary came in the form of a press release, where she outlined her lines for leaving the show (surprisingly, having to work with Paul Hollywood was not one of the reasons).
But at the National TV Awards, Mary revealed her innermost feelings about Mr. Hollywood choosing the big bucks over his loyalty to the BBC and his GBBO colleagues.
Talking to The Sun, she said, "It's going to be different but I'm sure Paul will carry it on successfully". Mary continued, "The Great British Bake Off is going to Channel 4 and I'm sure it'll be very successful with Paul. Wait and see."
She went on to say:
"You'll never hear people swear. It's a family programme. Mum, gran, everyone enjoys it and they all get down to baking afterwards. I'm proud of everyone. It gets 14 million – more than the football!"
Does anyone else feel like she's trying to send a bit of a warning to Paul and Channel 4 here?  Channel 4 are certainly known for trying to add a bit of 'spice' to proceedings (if you've seen 'Naked Attraction', you'll know what we're talking about), so it's likely that Mary wants to keep it family friendly. We hear you, MB.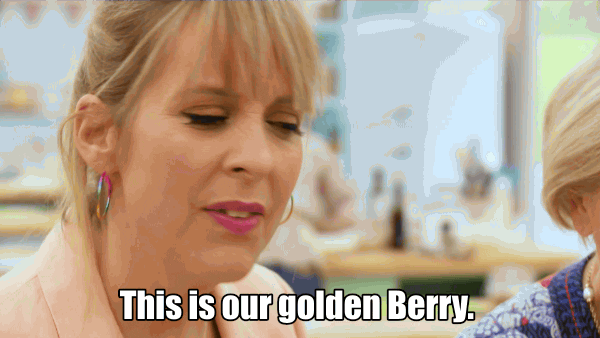 Mary finished by saying, "Mel and Sue are brilliant and we had a marvellous time on the programme and that's how it will remain." Aw, what a cutie.
While it may not be *quite* as juicy as we'd hoped, you can't say Mazza's not staying true to character by being so lovely about the whole thing.
What do you think about Mary's words? Do you reckon she's holding back, or do you think she's really over the whole thing? Let us know by commenting below.