Recently we got the chance to put a few questions to Michelle, who runs the gorgeous bookstagram account madamereadsalot. With a massive following of almost 75k and a whole feed full of beautiful snaps, we were thrilled to find out ALL the answers to how she got started on Instagram, which of her books she just can't keep away from, and how her furry friends interfere with her photography (in the best ways).
What first attracted you to bookstagram and made you begin posting bookish photos? I was always reading a lot and was also always very much attracted to visual influences. So besides reading regular books I loved reading Manga & graphic novels as well, so one day when I started my first Instagram and stumbled across a pretty and colourful  photo of books, my interest was piked immediately. I didn't know about bookstagram back then – this was something that was only later established on Instagram as a term to describe us booknerds who love to share pretty book photos along with the newest releases and reviews. What basically attracted me, was this feeling of "a bookish wonderland"!
How long have you been a part of the bookish corner of Instagram?  It's hard to pinpoint an exact date when I joined bookstagram. I think it was more of a slow transition for me, going from a regular Instagram to bookstagram only. But I guess, I could say 3 years at least that I'm solely concentrating on using my Instagram feed as some kind of "book blog".
Could you describe your "Instagram aesthetic" in only three words? That's really hard to do, but I'll try…
Spontaneous – Since I'm working full time, at the beginning all my shots taken for bookstagram were pretty spontaneous. I come home for lunch break, look around for what I could take photos of & simply hold my book in front of my shelves & snap a shot & things like that. I also arrange photos, but they are also born more out of an impulse to want to take a picture for bookstagram right in this moment. A lot of people really plan out their postings quite in advance. I'm not really the type for that.
Quirky – I think my feed is quite fun & upbeat. I like a lot of things considered to be more childish like Funko Pops. But no matter how old I get, I'll always treasure my inner child & communicate this with my pictures.
My last word would be 'cozy' – I post unstaged, life pictures like reading in bed with my cats, with coffee, a spontaneous bookshelf picture… All this creates a cozy kind of feeling, I guess! I really love the beautiful arranged pictures of other bookstagrammers, but I'm also a fan of cozy "out of life" pictures.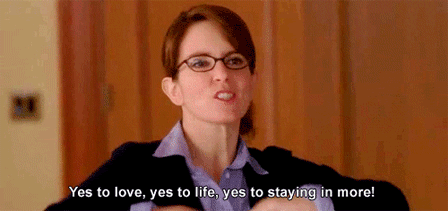 We know how great bookstagram is, but what is one of your fave things about it? My favourite thing about bookstagram is definitely the people you connect with throughout the world! I have a lot of places I could go now and know I could crash over at a bookstagram friends' place – they'd welcome me with open arms and we could chat about books, go to conventions together and fun things like that! I also already met other German bookstagrammers, since it inspired me to create a German bookstagram-meetup site! And I'm currently working with a few lovely ladies to create a new international bookclub on Instagram called 'Kindred Readers'. I'll even get to meet a few of my fellow club members next December (one of them is coming from Australia! How cool is that?!)
So  creating friendships and even be able to meet up in real life is definitely one of the most precious things bookstagram has given to me. I never would have known about a lot of amazing people without it and it's amazing how a lot of connections with fellow booknerds feel like we're being instant besties! We are all kindred Spirits on bookstagram in a way, I'd say!
And now, let's spotlight some of your incredible pics! What is your favourite prop you've used in your photos?
Choosing a favourite prop is nearly impossible for me, since there are so many nerdy things I love to use as decoration… So I'll just go with something, that just undermines my 'cozy, out of the moment' aesthetics: my cats! They almost always decide to photobomb my book pictures and sometimes the photos turn out even better thanks to their dedication on interrupting my reading sessions and bookshelf pictures. So photos with my cats are always my favourite!
Is there one book that's so beautiful you just can't help but take a million pictures of it?
Yes there is! I really, really love the illustrated 'Alice in Wonderland' edition by Puffin Books illustrated by Rifle Paper Co.! The illustration style is a little like my bookstagram: orderly chaos, lots to see, a little whimsical & colourful! I really adore the whole design of this book & could take a photo of every page & every angle and still not have enough of it!
Overall, ultimate fave picture you've ever taken?
Also a very hard choice, but I'd go with one of my more recent photos I arranged! 'Alice in Wonderland' themed pictures are always one of my favourites, so this little tea party turned out quite lovely, I think. :-)
Thank you Michelle for chatting to us! You can follow her on Insta at madamereadsalot if you're not already doing so.
Wish your bookstagram was this beautiful? Us too, we're filled with so much bookish (and cat) envy. Come chat to us about your fave of Michelle's snaps, her adorable felines, or the other bookstagrammers you love @maximumpopbooks. And, if you're feeling generous, you can give the MP! Books Instagram a lovely little follow too.