We've got some exciting news for all the biggest Lucy Sutcliffe fans out there, and you're going to want to hear it.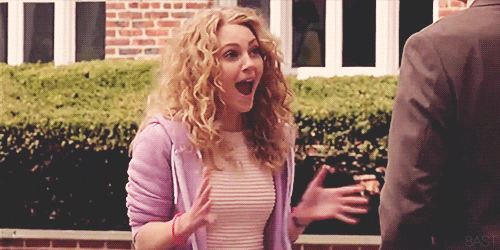 How would you feel if we told you you're in with a chance of having Lucy herself answer one (or two… or three…) of your most burning questions this Saturday? Even if you missed one of the Girl Hearts Girl tour stops you can carry on reading to find out where, when and how to get the As to your Qs anyway.
This Saturday on the @maximumpopbooks Twitter page Lucy Sutcliffe will be taking over our account to answer all YOUR questions. Tweet using #AskLucy between 7-8pm BST to get involved.
Haven't had chance to read her emotional debut memoir 'Girl Hearts Girl' yet? You need to get on that asap (grab a copy here) before Saturday evening comes around. If you fancy it, you could even buy 100 copies.
And don't forget, if you want more Lucy in your life you can find her Snapchat name in our Snapchat Directory.
If you could have any author take over our Twitter, who would you love to see? Let us know in the comments.