Need some help getting your costume together for Halloween? Fear not! Expert cosplayer and tip-top YA author, Lucy Saxon is here to save the day! The 31st day, to be exact.
Check out her tips for having a bombastic Halloween costume this year:
A lot of people tend to assume that Halloween is a cosplayer's favourite time of the year, and for the most part, they're right. You can't be a cosplayer without a love of dressing up.  But on the other hand, a cosplayer spends the entire year stressing about having the perfect costume. The last thing they want to do is extend that into their non-cosplay life! And all those costumes they already own? Often the work of months of blood, sweat and tears, and are way too precious to risk getting ruined by an alcohol spill or someone's still-wet fake blood at a Halloween party.
This is where the beauty of Halloween really shines. While cosplay is usually (but not always!) confined to fictional characters, on Halloween you can be literally anything or anyone you want.  And it's not just cosplayers who strive to win at Halloween with the least amount of money spent as possible. Christmas is coming, after all! So here's five ways to keep Halloween as low-cost as possible, without sacrificing quality.
One – The Make-up Magician
Make-up is an easy way of transforming yourself into something extraordinary, without spending too much on costume pieces, and facepaint is on sale everywhere pre-Halloween. If you're a make-up pro, pick an idea and go nuts!
https://instagram.com/p/8_bU_MgvPl/
And for the less artistically talented, slap on some fake blood and bruise make-up, rip up some old clothes, and bam, insta-zombie. Or zombie killer, if that's more your style.
Two – The Pun
Everyone loves a great pun costume, even if they groan and pretend to hate them. And really, there are no limits.
Puns, jokes, pop-culture references, the world is your oyster. You could even become the rarest Pepe of all.
Three – The Anti-Costume
For the people who like to make a point out of not dressing up. AKA the Halloween Humbugs.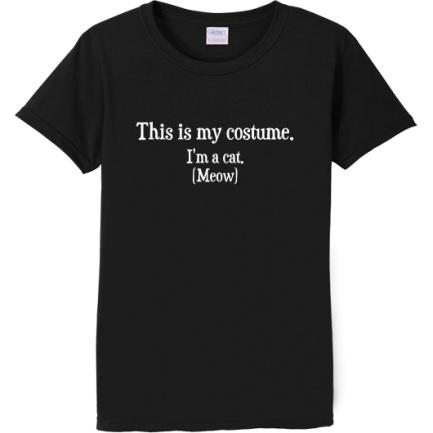 Four – The Closet Costume
Chances are, you can pull together a pretty great costume from things you already have in your wardrobe. With the amount of characters that wear distinctive outfits (or only one outfit!) it's easy enough to recreate the look with your own clothes, and maybe a quick trip or two to the shops for the finishing touches.
https://instagram.com/p/6IXTaBCp2T/?taken-by=hufflepufftheslayer
It doesn't have to be complicated; the amount of costume variations you can get with the right suit/shirt and tie combo alone are practically endless!
If you were looking for an excuse to bring more fandom into your life (and the lives of your friends) then now is your chance.
Five – The Self-Made Masterpiece
Halloween is a great chance to get creative; making your own costume can be a lot cheaper than buying a pre-made one, and depending on your costume choice it doesn't have to be a mammoth task! Think outside the box to find cheap materials, and see what you can find around the house.
Cardboard can make pretty much any prop or accessory, and it's practically free!
The internet is full of tips and tricks for making costumes simply and on a budget, and Google is very much your friend. Or ask a cosplayer, if you know any, and they're bound to have some shortcuts to share with you!
https://instagram.com/p/6uhL9lokis/?taken-by=idapod
I hope that's given you a few ideas, if you haven't got your costume sorted already. Whether you're trick-or-treating, having a party, or just hanging at home waiting to give chocolate to adorably-dressed children, there's no excuse not to get in the Halloween spirit!
Good luck, and Happy Halloween!
More bookish articles?