In 2012, at the age of 17, Luca became the first non-German winner of what is basically the German 'X Factor', 'Deutschland sucht den Superstar'. Since then, Luca's career has gone from strength to strength with his debut single, 'Don't Think about Me" becoming the first song by a Swiss artist to top the German singles chart in 50 years.
Since rising to fame he has released four albums, won a bunch of awards and got hotter and hotter by the day.  But by far his biggest achievement is being crowned the winner of our 'MP!'s Euro 2016' vote! You voted for him in your thousands so we thought it was only fair to catch up with the victor to chat about his epic win. Here's how it went.
Hiya Luca! You released your latest album 'When We Wake Up" last year. But, what is the first thing you do when you wake up in the morning?
I usually check my e-mails the minute I wake-up, then take a shower and have some coffee.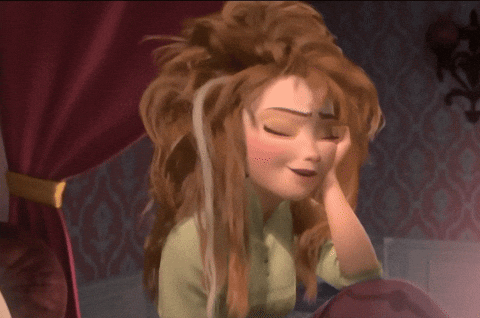 You first burst on to the music scene back in 2012 after winning 'Germany's Search For A Superstar', which was incidentally when the last Olympics was held. Which Olympic sport would you compete in and why?
I would love to compete in snowboarding. It is my all time favorite sport during the winter.
You've got a tattoo on your arm that says "Be the change you want to see in the world". If a genie allowed you to change three things in the world, what would you change and why?
1) I want Switzerland to have an 'In N' Out Burger' because they have the best burgers lol!
2) On a more serious note, I would like the world to be less violent and find peaceful solutions so we can all get along. We as individuals need to be more compassionate so we can influence others and make some change.
3) I would like to get rid of hunger. It makes me sad to see people starving while I can eat whatever I like.
We were super impressed by your performance of 'Set The World On Fire' on a boat. Did you get sea sick or was it smooth sailing?
No I never get sea sick. I'm a water baby! It was fun to perform on a boat.
You're clearly a multi-talented performer, but do you have a hidden talent that your fans won't know about?
I have been ironing all my clothes ever since I have moved into my own place and I got really good at it.
You can play the piano and the guitar. Which instrument is next? We'd personally love to hear a Luca Hänni song with an oboe riff.
Ha! So I guess I need to learn how to play the oboe.
The UK is a bit of a sad place post the EU referendum. Tell us a joke which could cheer the whole of the country up.
Teacher: "Little Johnny, can you tell me the name of three great kings who have brought happiness and peace into people's lives?"
Little Johnny answers: "Drin-king, smo-king and fuc-king"
Along with being an amazing singer, you're also a great dancer. What's your favourite type of dance and why?
I usually don't dance a lot to be honest with you. What's the English word for 'Schuhplattler'? 
That would be "happy clappy foot dance thing" and please, please do this in your next video.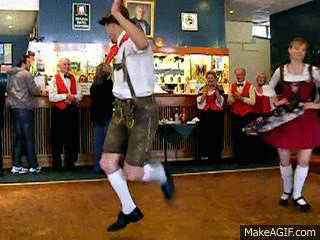 You've got a total bop called "I Will Die For You". What is one thing you couldn't live without?
Without music.
Holla! And finally, what's next for you? *chants* UK TOUR UK TOUR.
Breaking the international market and hopefully performing in the UK.
We'll take some of this please good sir. Thanking you!
Thanks for talking to us Luca! And congrats on youe 'MP!'s Euro 2016' victory once again. Tweet us @maximumpop if you are Luca's number one fan! 
Luca's latest single 'Wonderful' and album 'When We Wake Up' are both out to stream and download now.