Recently we got the chance to put a few questions to booktuber Laura (of LovelyLikeLaura) and find out ALL the answers to what life is like on YouTube, how she got started, and where her video obsession grew from.
What first attracted you to booktube and made you begin posting your own videos? I had always loved reading growing up, so when I discovered the booktube community I was immediately interested in making my own videos. I had already been making beauty and lifestyle related videos at this point but quickly made the switch once I discovered booktube. Best decision ever!
How long have you been an active member of the community? I've been making booktube videos for almost three years now, but have been making YouTube videos in general since as long as I can remember. As a young child I was always super fascinated in video making, and I began self-teaching how to edit clips and put together small videos around the age of 11. LovelyLikeLaura was created when I was 15.
What equipment do you use to film your videos? I use a Rebel t3i camera to film and iMovie to edit everything!
For anyone unfamiliar, can you describe your channel and content in only one sentence?  I make video reviews and discussions mostly regarding books!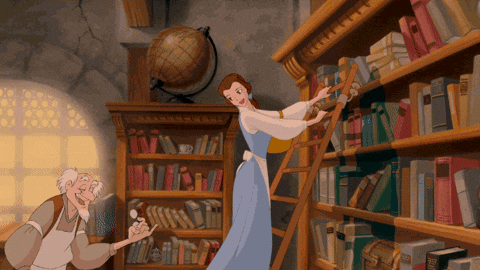 Booktube has become a massive online influencer in its own right, growing and growing each day. What sets your channel apart from the mass? I definitely think the types of books I read and review on my channel set me apart from most booktubers. In first discovering booktube, you tend to notice most channels are reviewing Young Adult books, particularly sci-fi, dystopia, and fantasy. Some of those books interest me but I'm mostly a reader of contemporary, whether it be Young Adult, New Adult or Adult books. Not a lot of booktubers focus mostly on contemporary, but personally I do. I get a ton of people coming to me and saying that they found my channel because they were looking for contemporary recommendations and they're so glad because I'm one of the only booktubers truly focusing in on that genre.
'The BEST Young Adult Contemporary Books!!!' is one of your most popular videos. Can you tell us what went into making it and what it's reception from your viewers was like? Yes, the funny thing about that video is that it's actually one of my most unplanned videos! I particularly remember that day thinking, 'Wow, I really need to get a video up. What's something I can easily talk about with little planning?'. I never would have thought it would become what it has but I'm so thankful for it getting so much attention because I think a lot of people have found my channel through that particular video. I've gotten a lot of positive feedback on that video and viewers are constantly asking for a follow up or part 2!
Thanks so much to Laura for chatting to us! If you're interested in her videos you can watch them here, or tweet your own questions to her @lovelylikelaura.