All of the eagle-eyed Maximum Poppers amongst you will probably have noticed that, earlier on today, we met with the WONDERFUL Louise Pentland for a gossip about all things YouTube.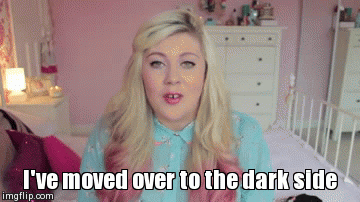 Following the success of her books, Louise is currently out and about promoting her new DVD, 'LouiseLIVE';  so we caught up with her to find out a bit more about it, and to ask her ALL of your burning questions…including who she'd like to have a #cheekynandos with. 
Why did you decide to make the DVD? I was doing smaller shows around the country which I really enjoyed, then the BBC came and asked me if they could film one of them — I couldn't say no!
Sometimes people aren't able to get to the live shows in person, so I thought it would be really cool to be able to give them something they could watch in the comfort of their own homes.
How would you describe the DVD in 3 words? Funny, bright and revealing! You'll have to watch it to find out what's so revealing, though.
Would you rather go for a #cheekynandos with Joe Sugg or Caspar Lee? Oh no! That's too difficult — I can't pick. That's like making me choose between Dan and Phil. I think I'd have to go for a Nando's with both Joe and Caspar. Actually, you know what, I'll buy the Nando's and then we can all go back to mine and eat it while we watch the DVD.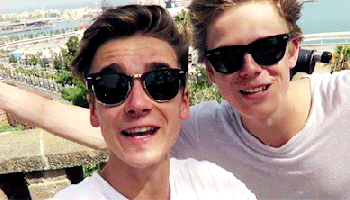 Boys, if you're reading this, you've got a Nando's with your name written ALL over it.
Would you rather wear foundation that makes you look like an oompa loompa or a shade which turns you into Casper the Friendly Ghost? *laughs* I'd rather wear no foundation and go au naturale!
If you're a TRUE Louise Pentland fan you need to take part in this incredible project! 

WHO TWEETED IT: ZOELLA OR SPRINKLE OF GLITTER?
Would you rather get foundation in your mouth or glitter in your eye? Ooh, that's a hard one!It'd have to be the glitter because that would really hurt. Plus I wear contacts, so the glitter would cut my eye up. Gross.
What's your best chat-up line? I don't think people should EVER try chat-up lines! Would you want someone who came up to you with a really cheesy chat-up line to become your boyfriend? You wouldn't, would you?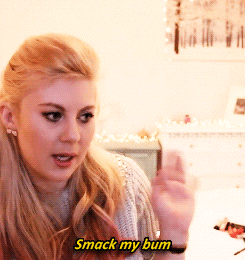 I think the best piece of advice is to go up to someone and just say 'hey'. Start a conversation naturally, and the rest will follow. It sounds cliche, but JUST BE YOURSELF!
What's your best piece of dating advice? Facetime them before you meet them! There's nothing more awkward than going on a date with someone you've never met before, so at least if you can *sort of* speak to them face to face before actually meeting, it makes things much easier.
Of course, doing this can be awkward, but if someone doesn't feel confident enough to Facetime me before I meet them, then they're probably not going to be the right boyfriend for me.
Fancy meeting Louise for a chat yourself? She'll be doing signings at several HMV stores across the week, and you're invited! All you need to do is click here for more details.
The signing dates are as follows:
Oct 27th @ 12.30 pm: HMV Westfield White City 
Oct 27th @ 4.30 pm: HMV Reading
Oct 28th @ 2.30 pm: HMV Birmingham Bullring
Nov 3rd @ 5.30 pm: HMV Manchester 
Will you be heading to see Louise and get a signed copy of the DVD? If you do, let us know by leaving a comment below! And make sure you watch this space for some VERY exciting giveaways!