Of all the things we'd least expect, Louis and Niall attending T-Swift's BBMAs after has to be #2. Maybe even #3. It's just too insane(ly awesome)!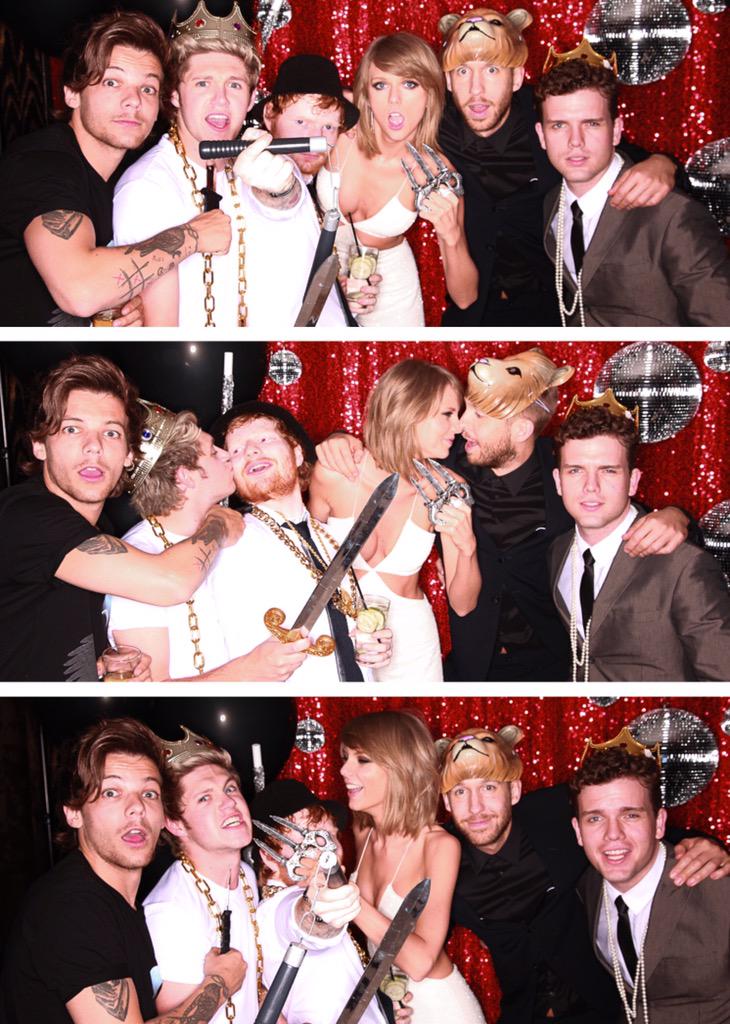 Not only were the two One Direction members joined by Swift at her own party but Ed Sheeran, Calvin Harris and Swift's own brother! They seem to be having a marvelous time if their photobooth pictures are anything to go by.
It's as though all ours dreams are coming true. Louis, Niall, Ed AND Taylor!? Can we all say OT4 a little louder for those in the back who can't hear us?
Remember this interview JUST last year?
Hopefully this isn't the last we see of this wonderful blooming friendship and it continues for a long time (preferably forever).