As you may be aware, before Little Mix scored a three-week-long reign at number one with 'Black Magic' and sold thousands of tickets for their upcoming Get Weird Tour, earlier this year they also launched their first ever fragrance Gold Magic, which band member Leigh-Anne describes as "fruity…floral…and musky, which adds a sexy, sassy vibe!"
But now we know what they like to smell in a womens' perfume, Top of the Pops magazine have been finding out what they like their boyfriends to smell like. We know that Leigh-Anne and Jesy are strictly off the market but if you fancy having Jade Thirlwall or the newly-single Perrie Edwards as you're sister-in-law then maybe you could slip this to your brother.
What makes a boyfriend smell magic?
Perrie: As long as he's clean, I'm happy.
Jade: I like it when they've had a shower and smell like Lynx or something, all fresh.
Leigh-Anne: And when their clothes are freshly washed.
Jesy: My boyfriend wears an expensive aftershave from Liberty [posh London store] but I don't know what's in it.
Which smells are totally not magic?
All: BO, farts, poo and men's wee!
Jesy: Eww! Men's wee stinks. Why do the men's toilets always reek?
Jade: Cheesy feet and fish – no one wants to smell of fish.
Perrie: Yuck! I feel sick! Cheesy fish?
Leigh-Anne: I've gone off bananas. I found a bunch in my room the other day and they were all brown and wet underneath cos I'd left them so long.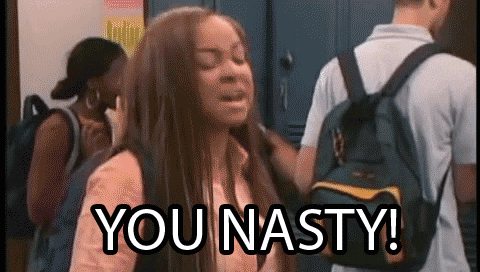 So there we are boys, have a shower, spray some Lynx, shove an air freshener in your toilet and you'll be on your way to bagging yourselves an LM lady.
The full interview is available in Top of the Pops magazine, available in shops now.