Not content with announcing their brand new album, almost selling out a huge arena tour or being number one for a week or two, the Little Mix ladies have retained their spot at number one on the Official Singles Chart for a third week, a first for girlbands in eight years. It hasn't been heard of since Sugababes sat at number one for a whole month with 'About You Now' back in 2008. God, that was a tune, wasn't it?
So what do Little Mix have to do to break the next girlband record?
If 'Black Magic' spends another five weeks at number one, Little Mix will beat the Spice Girls' whopping seven weeks to become the girlband with the most weeks spent at number one with one single, breaking a nineteen-year-old record.
Can they do it? Of course they can. Just give all of your friends a sip of their secret potion and make them fall in love with the track, as if they aren't already.
Or you could find a way to use actual black magic on your peers to make them download it. [WE DO NOT RECOMMEND THIS]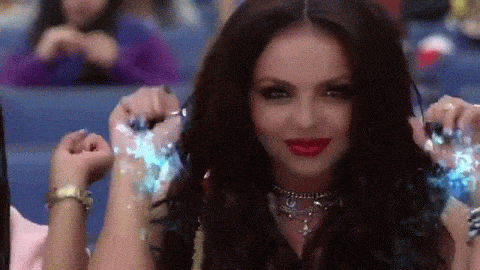 To see if they manage it, or for any other chart related news, make sure you visit the Official Charts Company website.