If you've seen any of One Direction's live performances, you know that Liam Payne loves to spin his microphone and it shouldn't be as hot as it is.
So in honor of that, we've decided to help you out with a few gifs of it happening.
He started doing it early on and even back then it was already flawless.
Look how smoothly he manages to spin it
Like he doesn't even have to think about it at all
Also, enjoy the muscles in this one
We're practically drooling at this point
Sexy dancing and a blink and you might miss it mic flip
So casual
Does this even need a caption?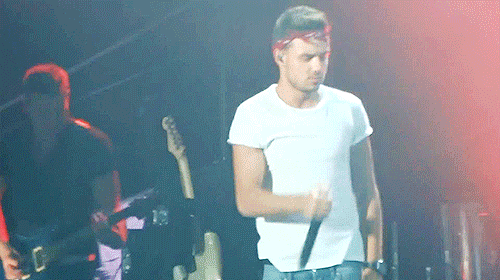 Let's just hope he never stops doing it
And then Louis tried spinning his mic as well, but he just couldn't deal (it's still cute though)