Liam Payne is actually trying to kill us with his face. That's a thing. It's happening. The population of the world is dramatically declining as we speak. The animals are dehydrated, the crops are dying, the children are starving… we don't know how long we can last.
As if his face wasn't doing enough damage to our ecosystem, he decided he would post a selfie in BED. How dare he? Think of the children, Liam! The children!
The worst part is… it's not even the first one.
Are we not good people? Do we not deserve to live?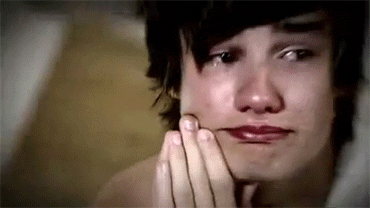 Just… just leave us to die. We're one member down, this one is posting selfies straight from bed… what's next? I don't know if I'm ready to find out.
In the mean time, we'll just stare at Liam's beautiful face and let's be honest, you'll probably do the same.