Err, so if you've not been on an all-inclusive trip to the moon recently, chances are, you'll have heard of the Cheryl pregnancy rumours. Yes, that's Cheryl Cole – ex Girls Alouder and LIAM PAYNE'S GIRLFRIEND.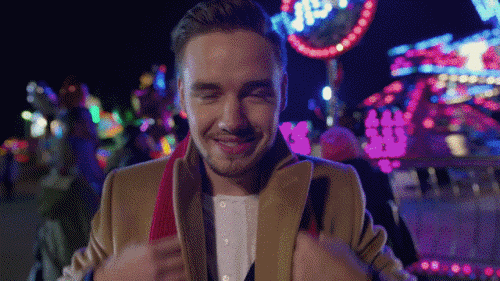 The rumours started when Chezza was seen sporting a 'slightly fuller face in a L'Oreal advert' (really?!), and now her latest outfit choice has added fuel to the fire. Yesterday, Cheryl was spotted out and about, with a long beige coat 'purposefully' pulled across her stomach.
Unsurprisingly, the internet has NOT reacted well. In true fandom style, Liam's loyal followers have come to his rescue, with a brand-spanking-new Twitter hashtag: #CondomCampaignFor1D. The results are, well, varied:
Cheryl could be pregnant '
Liams going to be dad '
Cheryl and liam will get marry '
Liam loves Cheryl '#CondomCampaignFor1D pic.twitter.com/sz2BYRpGB1

— 🎃 (@softcurlys) October 3, 2016
"Cheryl might actually be pregnant"
"Liam is going to be a daddy"

me as of now and for the next months to come: #CondomCampaignFor1D

— Marius (@hesmarius) October 3, 2016
Louis "has" a baby.
Liam is going to "have" a baby.

Fandom: #CondomCampaignFor1D pic.twitter.com/zGdja4gXLw

— Delevingne (@Jessa_Styles) October 3, 2016
*thinks the fandom is just really bored again*

*realizes it's probably real*pic.twitter.com/fQV95FGBNn

— This Town (@ProudLiLoGirl) October 3, 2016
#CondomCampaignFor1D
"Liam is going to be a dad. "
" Cheryl is pregnant. "
Me: pic.twitter.com/TDfUqCg1jl

— Camýl (@camylmangold) October 3, 2016
*opens Twitter*
*Sees #CondomCampaignFor1D tend*
Me: i am done!
*leaves house* pic.twitter.com/9a6594VhHT

— Zahra (@zahra_khozaima) October 3, 2016
Harry and Niall have already had their moments on Twitter this week, so it was only a matter of time before Liam's time to, err, shine?
Here at MP! we're all for the promotion of safe sex, and we salute you guys for that. That said, we're sure that if Liam is about to become a dad, he'd appreciate as much love from his fans as possible. We think he'd make a SUPER cute dad, and he'd definitely be clogging up our #dadgoals albums (yes, we have them).
What do you think about the whole thing? Are you gutted that Liam's officially off the market, or do you think he'll make the best dad EVER? Let us know by leaving a comment below!
Reckon you know all there is to know about condoms? Take our impossible quiz right here.