Throwback to the 4th October 1991. We all sit outside, staring up at the night sky, and say a quiet thank you for Leigh-Anne Pinnock's birth 'cos this girl just slayed our entire existence.
It's no new news that Little Mix are constantly being slammed for what they wear on stage and tbh we're sick and tired of hearing it. Who cares if they're dancing around to 'Shout Out to My Ex' in sparkly pink leotards? Is the youth of today being corrupted by their crop tops and short shorts? Ummm, we think NOT – and so does our Queen Leigh-Anne.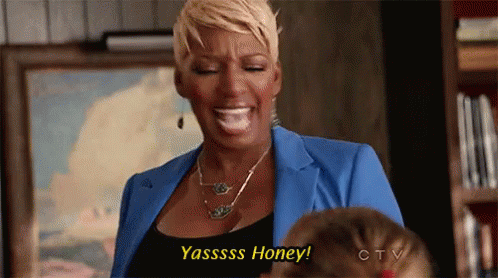 ---
QUIZ: Are you more Little Mix or Fifth Harmony?
People are saying Little Mix's 'Touch' music video is too sexy and we're rolling our eyes
---
Speaking to Wonderland magazine, Leigh-Anne had a few thoughts to share when the interviewer brought up the slut shaming clothes criticism of the past year;
"I think with us, we love to just wear what we want to wear. When we feel comfortable on stage, we're not really interested in the negative comments that people are saying about them being provocative."
And all we have to say to that is YASSS LEIGH-ANNE, SLAYYY!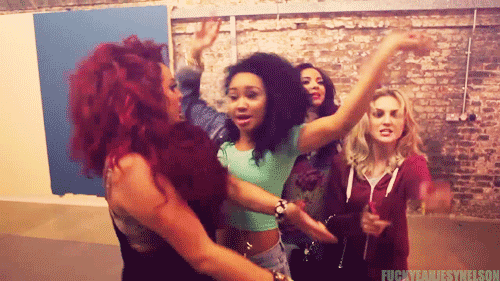 Taking that interviewer head on like a true Queen, Leigh-Anne proved how level-headed and awesome she is. The Little Mix ladies all celebrate body positivity and self-love so it really gets us down when we see people criticising the girls like this.
The amount of clothes you wear has no correlation to how much sex you do or do not have and it's so rude to put the girls down for the crime of looking good.
And when a girl has such an incredible bod as Leigh does, you'll certainly hear no complaints from us *heart eyes*
https://www.instagram.com/p/BPsnLX0D1vx/?taken-by=leighannepinnock
In our eyes, everyone should take Leigh-Anne's last words to heart and shout them from the rooftops:
"Wear what you want and be comfortable in it and sod what everyone else thinks!"
#Slayin'
How much do you love Leigh-Anne right now for standing up against all this slut shaming? We love her so much we might name our first born after her. Let us know why you love Leigh in the comments below.