If you were procrastinating on Twitter yesterday, you'll probably know that it was #NationalLazyDay.
Yep,  that's a whole day DEDICATED to lazing around. So if you'd rather stay in bed with a bag of Monster Munch while everyone else is at the gym, and you opt for a lie-in over getting up for breakfast, this one's for you.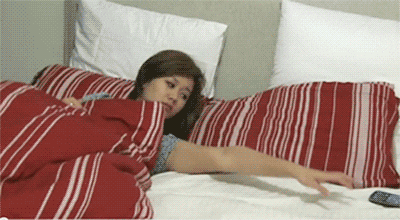 Here at MP! we think that this is a pretty spectacular occasion, and one to be celebrated by all. But, since celebrating takes a lot of effort, we're not having a party.
Instead, we thought we'd provide you with some of our favourite lazy girl beauty hacks,  to equip you with all the knowledge you need to make every day #NationalLazyDay.
You can thank us later…or not, if it requires too much energy.
1. Too tired to wash your face? Just use some face wipes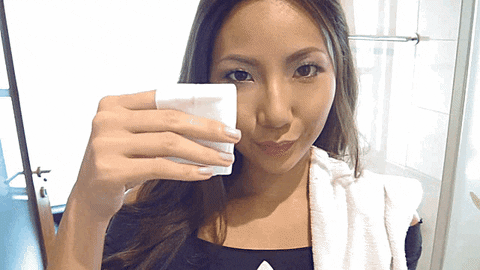 They'll get rid of makeup and impurities, and require FAR less effort than actual face washing.
2.  For longer lashes without applying extensions, use baby powder
It might sound weird, but we tried it, and it actually works! Applying a coat of baby powder to your lashes before applying mascara really does make the world of difference.
3. When it comes to contouring, 3 really is the magic number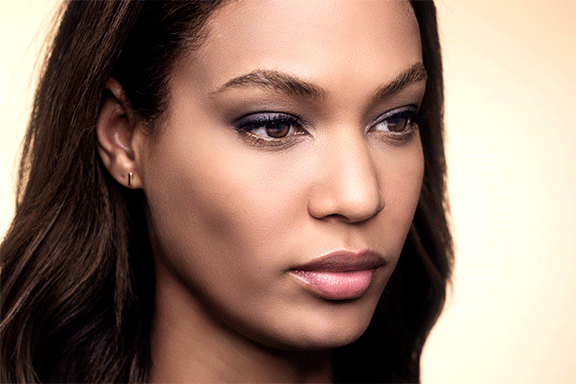 Joan Smalls knows how it's done.
4. Use aftershave balm as a quick primer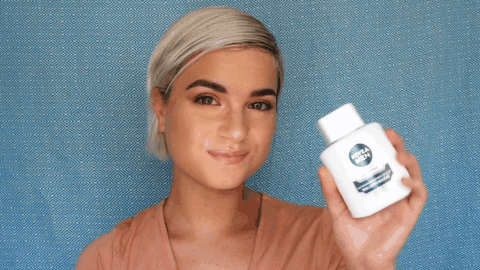 This is literally THE BEST HACK EVER. Check out how to get flawless foundation in seconds here.
5.  Cotton buds are a godsend when it comes to correcting rogue mascara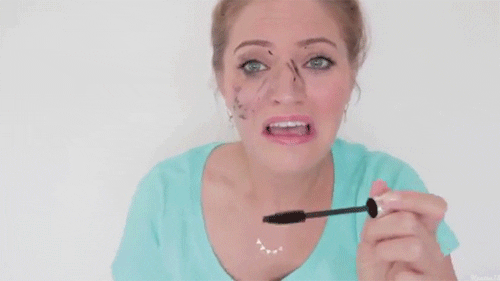 If you're trying to get your make-up done in a hurry, chances are, you'll somehow manage to smudge your mascara. Dipping a cotton bud in makeup remover is a quick and simple way of getting rid of the unwanted mess – without ruining the rest of your work.
6. The above tip also works well for correcting a dodgy cat eye
Because the second cat eye is never as good as the first.
7. DRY SHAMPOO
It's the holy grail of all lazy girl hacks. Just be careful not to overuse it, as it could end up drying out your hair.
8.  Stencil it up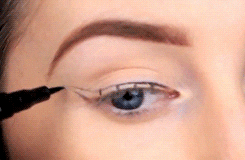 Draw a stencil on your eye before filling it in. This is an easy way to ensure you don't end up looking like a panda after half an hour of trying to create an even finish.
9. If number 8 was too much effort, use your bank card for something it won't hate you for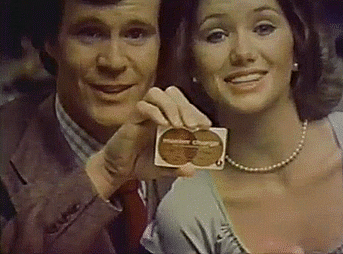 It might be crazy to think, but your bank card is actually useful for more than just Topshop splurges. It makes a really good ruler if you want to create a precise cat eye, and you won't feel guilty doing it…
10.  And if you REALLY can't be bothered with that, just use a spoon
After dessert, of course.
11. If all else fails, there's always bubble eyeliner
It's the kind of trend which nobody *really* understands, but we'll go with it.
12. Tame flyaway hairs with a toothbrush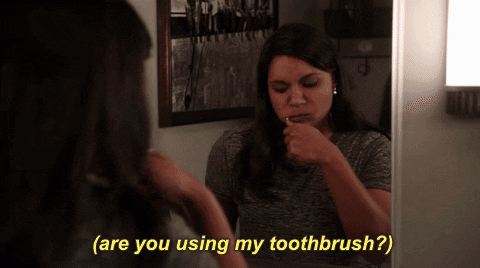 Spray an old toothbrush with hairspray to get rid of those annoying flyaway hairs when donning your best 'lazy bun'.
13. Want to save time on drying your hair? Swap a towel for a t-shirt
T-shirts are way more absorbent than towels, meaning they'll dry your hair much quicker. They also help to banish the frizz – what's not to love?
14. Get someone else to do everything for you
If Kim K can, we can too.
Do you have any great beauty hacks you want to share for #NationalLazyDay? Tweet your suggestions to @maximumpop, and we might try them out for the site!