Fifth Harmony are one of the biggest girl groups in the world. They're strong, sassy, super talented and are just generally killing the pop game rn.
We've got to admit, we were pretty surprised to see Lauren trending on Twitter today. Harmonizers have been out in full force defending the singer over a leaked photograph of her. The photo was tweeted last night by celebrity gossip-monger Perez Hilton.
For the sake of Lauren's privacy we will not be showing the tweet here. But it's safe to say that fans aren't particularly happy about it…
QUIZ: What % Lauren Jauregui are you? 
@ThePerezHilton @FifthHarmony @LaurenJauregui DELETE THIS RIGHT NOW. LAUREN DESERVES PRIVACY JUST LIKE EVERYONE ELSE.

— Chloe ✮ (@yolandahmyqueen) November 14, 2016
@ThePerezHilton @FifthHarmony @LaurenJauregui YOU are being so extra and disrespectful in posting this

— crystal (@jaureguisrivera) November 14, 2016
Thousands of Harmonizers tweeted Perez telling him to delete the leaked photo and respect Lauren's privacy.
Celebrities have their own private live..we are just here to support and not to control it..some of you should remember that

— ♛ Josi (@SlowDownLauren) November 14, 2016
Why can't we let Lauren live her life without constantly judging her. Respect her privacy if you're a real fan #WeLoveYouLauren

— Mari (@Jauregui2dopee) November 14, 2016
i hope lauren is okay, this is gonna really upset her. the amount of times she's told y'all to respect her privacy yet y'all don't. it's sad

— Chez (@JaureguiiDreams) November 14, 2016
We just want to give her a big cuddle, it can't be nice having the world constantly judge you.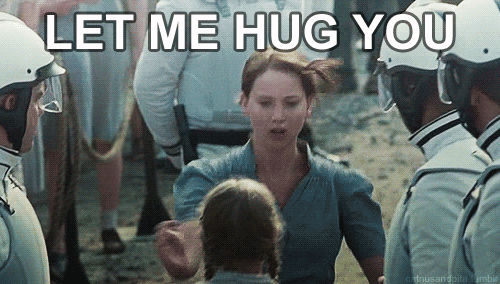 Sadly, this isn't the first, nor will it be the last time Perez Hilton has ignored pop stars' right to privacy. We are fuming that he is allowed to continue invading people's private lives without any consequence. How would he like it if people tweeted photos about his family?
Luckily, Harmonizers have rallied around to show their support and we couldn't be prouder of them. Let's hope that no more private photos find their way into Perez' hands.
Do you think Perez should be stopped from sharing private photos like this? Let us know your thoughts using the comments box below.