As you probably know by now, here at MP! we are MAHOOSIVE Harmonizers. We love absolutely everything the girls do, and we're especially eagle-eyed when it comes to their style.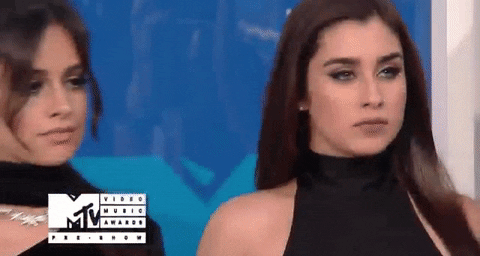 When you're a member of one of the world's most well-loved girl bands, you'd be forgiven for wanting to drape yourself in the most expensive clothes going.
But, being the mega babe that she is, Lauren Jauregui likes to keep it down to earth with her clothing picks, and is often seen wearing affordable brands like Lazy Oaf, Miss Selfridge, Topshop and Urban Outfitters.
So when we saw Lauren wearing THIS gorgeous figure-hugging floral dress, we were praying it was from the high street.
Luckily,  Lauren's dress could not BE any more high street. Believe it or not, but you can get this EXACT dress from Lipsy, and it's only £50! If you ask us, that's a small price to pay to look as flawless as Lauren.
And if you want to finish the look off, you can add a simple leather jacket and choker necklace. It really is as easy as that!
WE HAVE A FEELING THAT LAUREN JAUREGUI AND LITTLE MIX ARE GOING TO LOVE LAZY OAF'S NEW DISNEY COLLECTION

YOU LET US KNOW WHY LAUREN JAUREGUI IS YOUR INSPIRATION AND WE ARE OFFICIALLY IN TEARS
What do you think of Lauren's floral look? Has it made you LOVE Lipsy? Let us know by leaving a comment below!